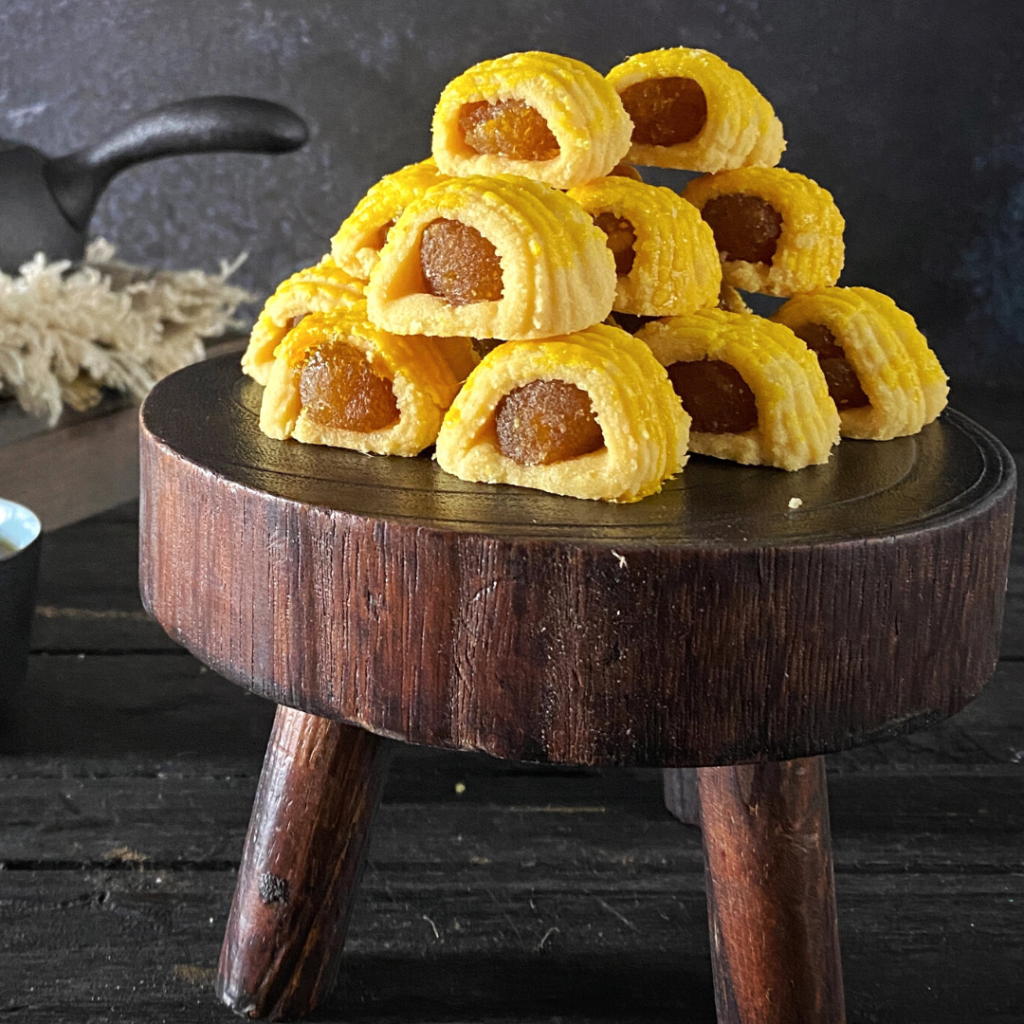 Pineapple Tarts and Its Use During Chinese New Year
Chinese Lunar New Year is an opportunity to discover and try a variety of new recipes. If you're searching for the perfect pastry treat, look no further! Pineapple tarts are a Chinese New Year favorite. Its delicious savor will instantly please your tastebuds. Using Chestnut Hill Farms pineapple for a tangy, jam-filling on the inside, combined with a buttery and flaky crust on the outside, these bite-sized pastries are a must-try. Plus, who wouldn't want to start the year of bringing in prosperity by enjoying a sweet delectable?
The Tradition of Pineapples in the Chinese New Year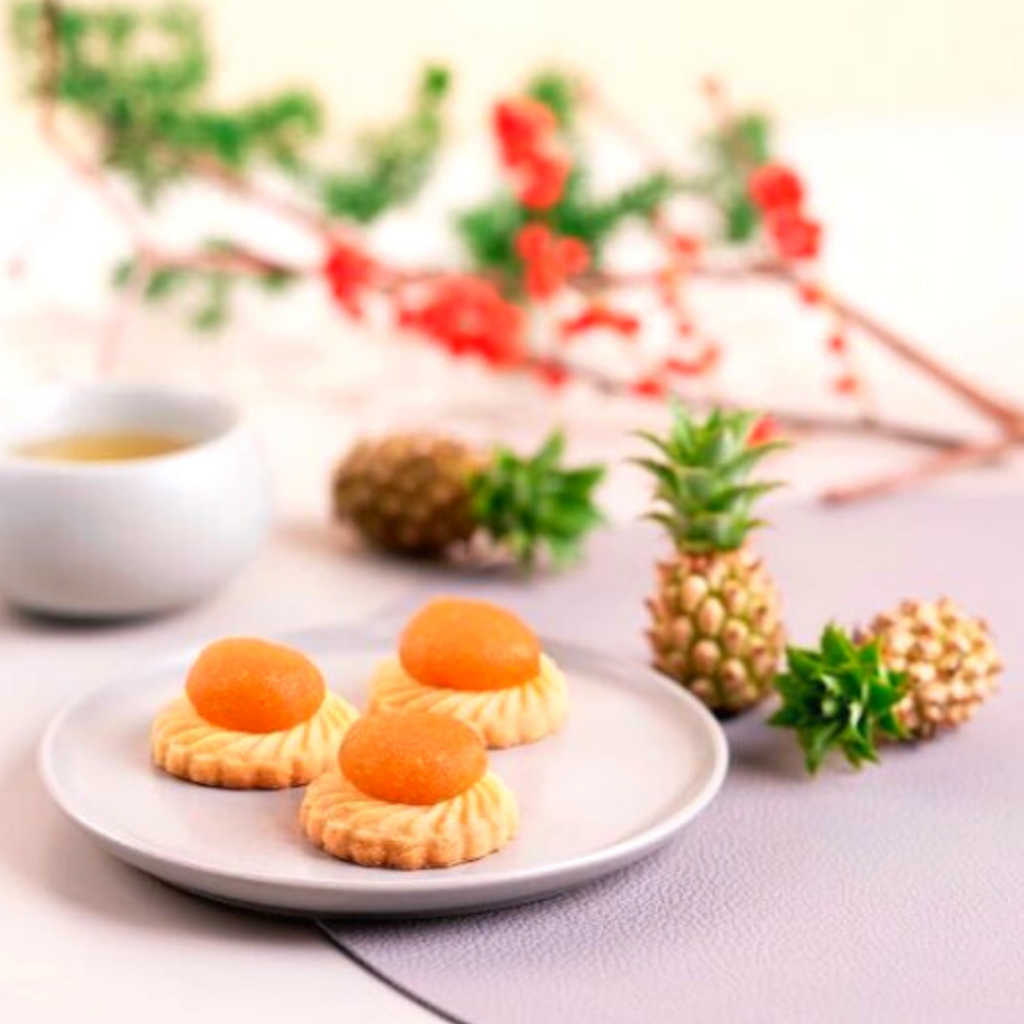 Not only will these delicious treats satisfy your sweet tooth, but it is also meant to bring you good fortune!  In Hokkien and Cantonese, pineapple is called 'ong lai', which literally means 'fortune come'. The golden pineapple fruit was seen as a symbol of wealth and prosperity and was used in many Chinese rituals (Eg: rolling it into a new house to welcome riches into the home.) Pineapple tarts also became ubiquitous during the Lunar New Year as they gained popularity as an auspicious gift for family and friends.
Time to Prepare the Pineapple Tarts!
So, let's get started and show you how to prepare this buttery, sweet goodness that will have you yearning for more!
| | | |
| --- | --- | --- |
| PREP TIME | COOK TIME | TOTAL TIME |
| 20 minutes | 30 minutes | 50 minutes |
Equipment
Sauté Pan
Baking Sheets
Round cookie cutters (optional)
Rolling pin (optional)
Ingredients
For Pineapple Tart Filling:
350g (12.5 oz) of Chestnut Hill Farms pineapple
30g (2 tbsp) of sugar
1/4 tsp salt
1/4 tsp cinnamon
2 cloves
1 star anise
For Pastry Dough:
120g (4.2 oz) butter
20g (3/4 oz) icing sugar
200g (7 oz) plain flour
12g (2 tbsp) custard powder
1g (1/4 tsp) salt
1 egg
Instructions
Preheat oven to 375°F.
Blend the Chestnut Hill Farms pineapple into a smooth puree.
Heat the puree in a sauté pan until it starts to boil.
Add sugar, salt, star anise, cinnamon bark, and seethe until it thickens.
Portion the jam filling to about 8 grams each.
Place in the refrigerator until firm.
Moving on to the crust, combine the butter with sugar.
Add egg, salt, sieved flour, and custard powder. Mix.
Knead the dough briefly until it becomes shiny and no longer stick to the bowl.
Using your rolling pin, roll or press out a strip of pastry on the baking sheets.
Place a portion of the filling near the beginning of the strip.
Roll up the strip carefully.
Place the pineapple tarts in preheated oven.
Bake for 25 minutes or until it turns golden brown.
How to Store Pineapple Tarts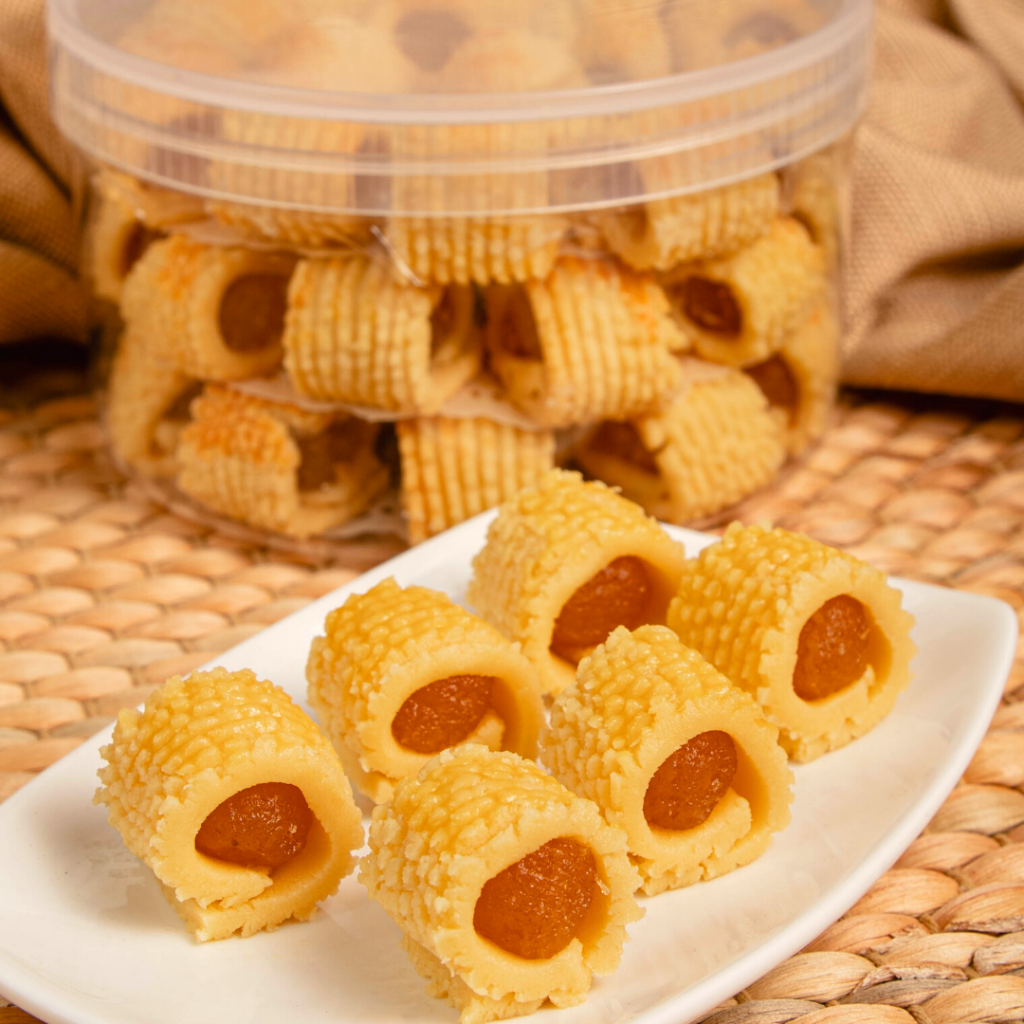 Allow the pineapple tarts to cool at room temperature. Store the pineapple tarts in a sealed, tight container. This will help keep it fresh for at least 1 month. As a result, many people make the pineapple tarts a few weeks before the Chinese New Year. You can either refrigerate or store it at room temperature. 
Enjoy!
---
To get Chestnut Hill Farms news and updates delivered to your inbox, sign up for our newsletter.