Traditional candy corn is so 2013. Enjoy a sweet, healthy alternative to condensed sugar this Halloween utilizing fresh, delicious pineapple. Create your own snackable fruit pops, or layer your candy corn creation in a cup and grab on the go.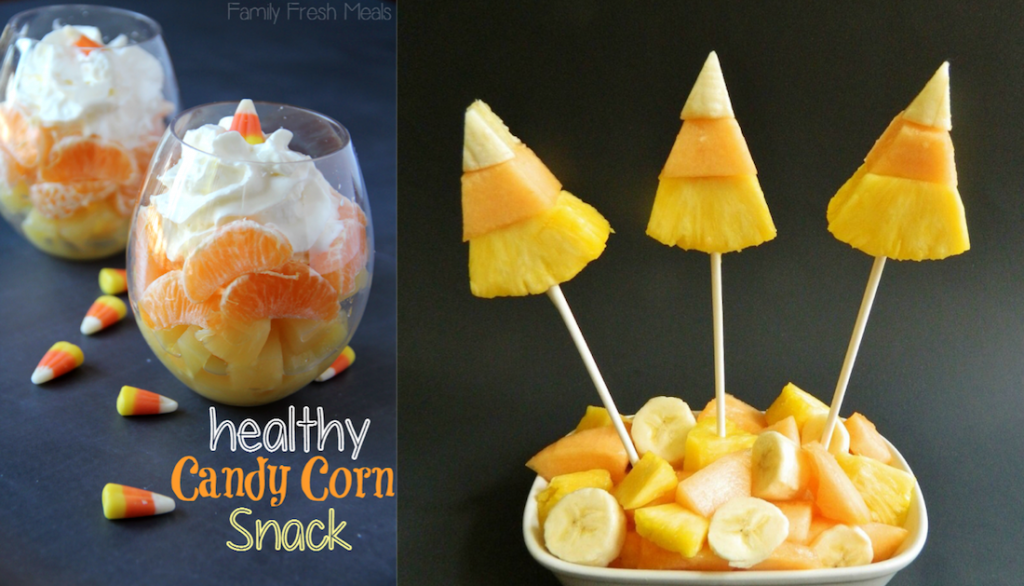 Candy Corn Fruit Pops
Ingredients:
Chestnut Hill Farms Pineapple, sliced
Cantaloupe
1 Banana
Lollipop Sticks
Directions:
Cut pieces from the pineapple slices. Then cut the cantaloupe to fit on top. Do the same with the banana so the shape looks like a candy corn. Push in the stick to hold together. Slice up the rest of the fruit & place it in a bowl. Push the candy corn pops in fruit to stand up.
Original recipe from Kitchen Fun with My 3 Sons.
Healthy Halloween Snack Candy Corn Fruit Cocktail
Ingredients:
Chestnut Hill Farms Pineapple, cut into bite size-pieces
Orange slices
Candy Corn
Whipped cream
Directions:
In a clear glass, layer pineapple, then oranges and top with whipped cream and a couple pieces of candy corn. Serve right away or refrigerate until ready to serve.
Original recipe from Family Fresh Meals. 
Enjoy!