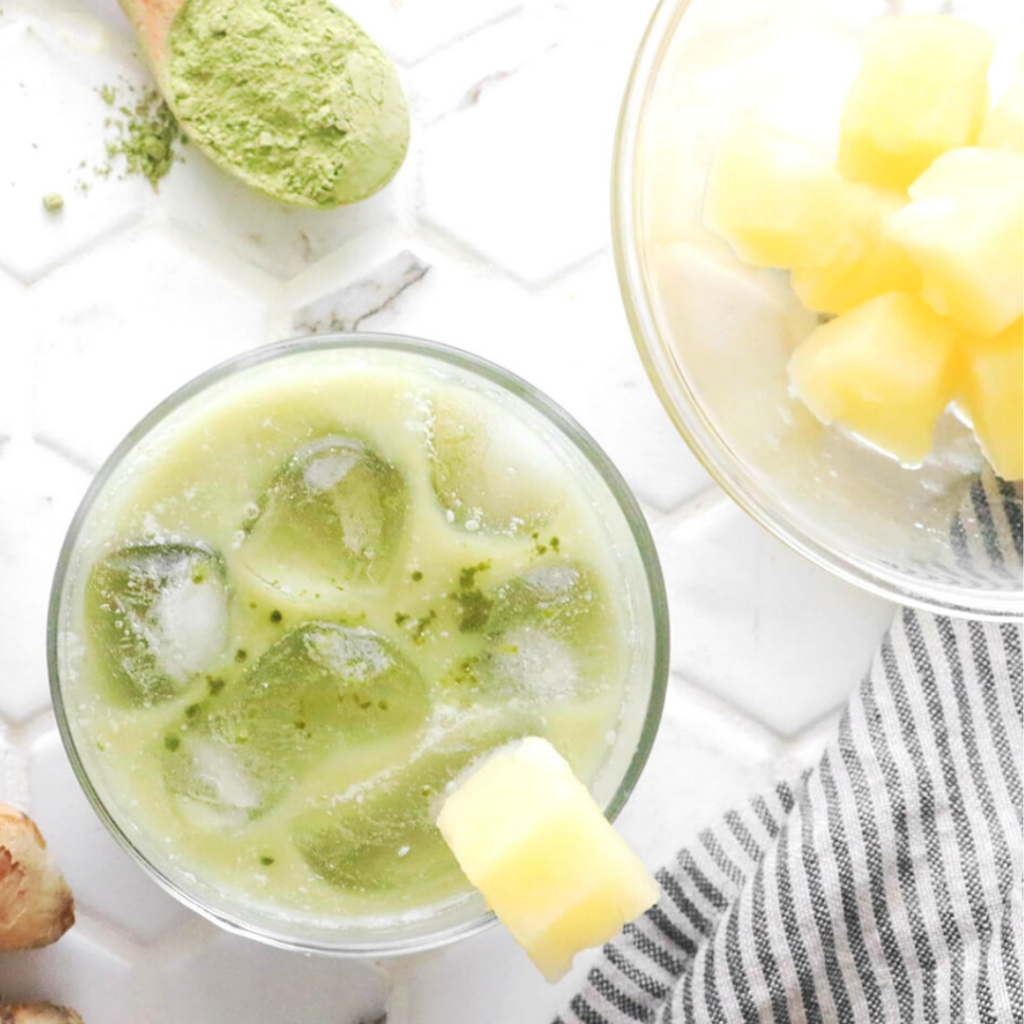 Matcha and Pineapple Deliver Antioxidants and Refreshing Flavor In This Easy Drink Recipe
Put a spin on your classic morning coffee with this refreshing iced pineapple matcha tea. Matcha green tea and pineapple juice combine for a drink that's as full of flavor as it is antioxidants, while coconut milk gives it a sweet creaminess that'll transport you to the tropics. Delivering plenty of nutritional benefits, this healthy drink is the perfect way to kick off your New Year's resolutions.
What Is Matcha?
Matcha is a powdered form of green tea, created by grinding dried green tea leaves into a fine powder. Traditionally, this powder is then whisked into hot water to create tea.
Because matcha uses the whole tea leaf, the drinker enjoys added health benefits. Much like eating the whole fruit instead of juicing it, more nutrition is retained when the leaf is drunk whole. Matcha is full of vitamins and minerals as well as polyphenols. These antioxidants have been associated with reducing the risk of heart disease and cancer, as well as having anti-aging properties.
Health Benefits of Pineapple Juice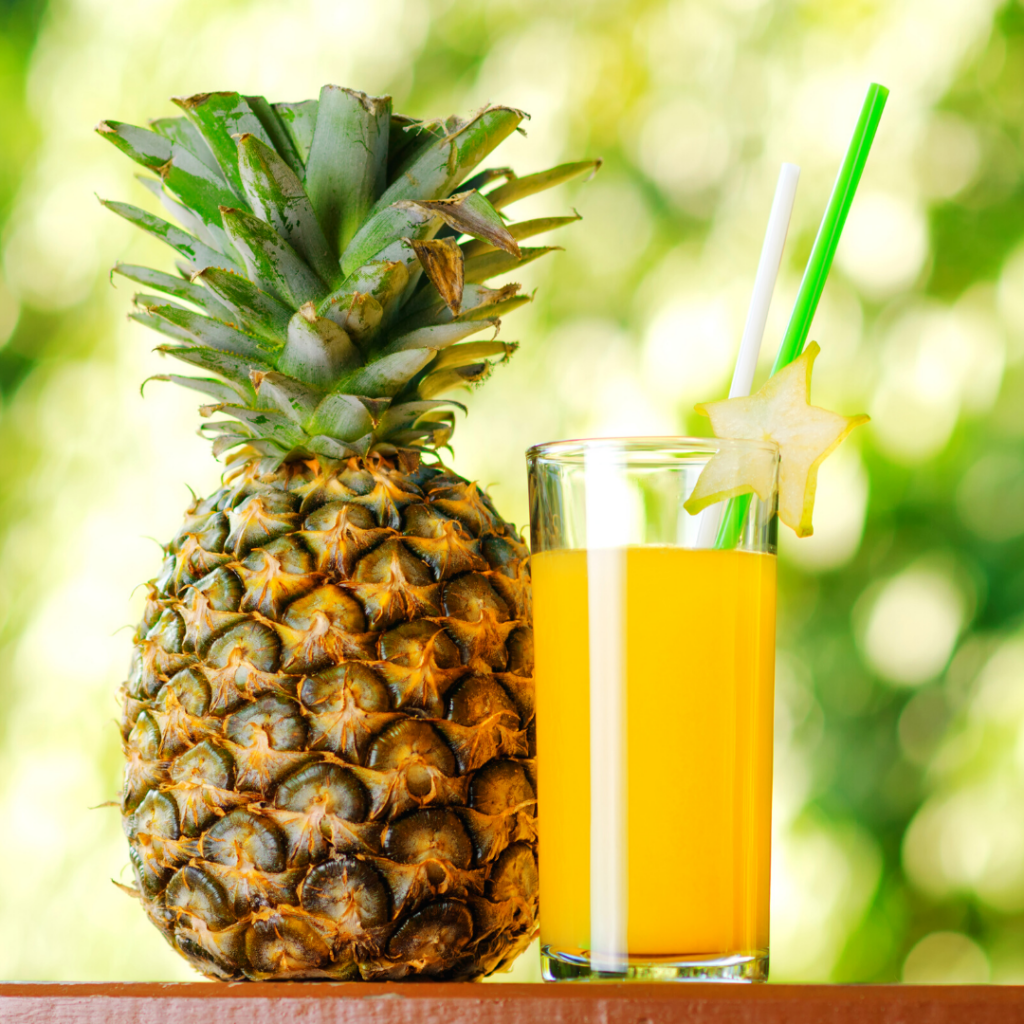 Like matcha, fresh pineapple juice is full of antioxidants. According to the USDA, one fluid ounce of pineapple juice contains 13.6 mg of vitamin C, or about 18 percent of the recommended dietary allowance for adults. This multitasking nutrient has been shown to help lower the risk of heart disease, boost brain health, and more, so it's a great vitamin to make sure you're getting each day.
Heads up! Be sure not to use pineapple juice that contains added sugars. Instead, try making your own pineapple juice for the freshest flavor and best nutritional impact. As an added bonus, you can even reuse the pulp for muffins, add it to smoothies, and even freeze it into ice cubes to infuse your water with flavor.
Iced Pineapple Matcha Green Tea
Recipes for this refreshing and good-for-you drink often call for added sugar, but we personally don't think it's necessary. However, if you're looking to sweeten the drink up a little more, try making a pineapple syrup: Add sugar, water, and the pineapple peel and core to a saucepan, then boil until reduced. Want to spice things up a little more? This pineapple-ginger syrup would also be delicious.
Looking for something less creamy? Feel free to swap out the coconut milk with coconut water for a lighter drink that's still delicious and full of flavor.
Ingredients
1 1/2 tsp matcha
1 cup Chestnut Hill Farms Perfect Pineapple, juiced
1/8 tsp fresh grated ginger
1-2 tsp pineapple syrup (optional)
1/2 cup unsweetened coconut milk
Ice
Directions
Whisk together matcha, pineapple juice, ginger, and pineapple syrup, if using. Whisk well until clumps of matcha are dissolved and mixture is smooth.
Pour matcha-pineapple mixture into the coconut milk. Again, whisk well until combined.
Put ice in serving glass. Pour mixture over ice and serve.
Chestnut Hill Farms Tip: Having a hard time getting the matcha to dissolve? You can also add your ingredients to a cocktail shaker with ice and give them a vigorous shake.
---
To get Chestnut Hill Farms news and updates delivered to your inbox, sign up for our newsletter.