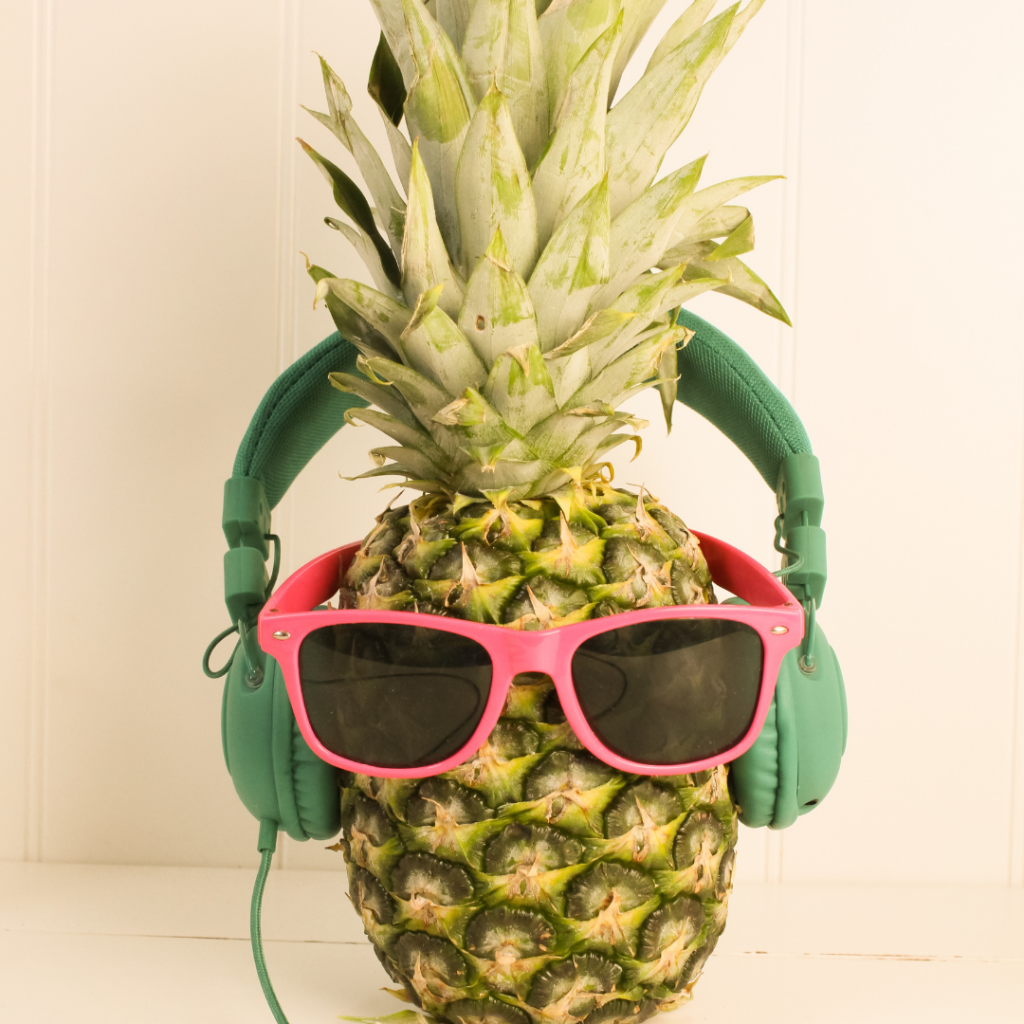 Jam Out to These Pineapple Tunes
Looking for the perfect playlist to take your next pineapple party to the next level? Look no further than our carefully curated compilation of tunes. From childhood throwbacks to Caribbean cruise fan favorites, you can't go wrong with any of these timely tunes. So, grab your pineapple decorations, outfits, and speakers, and prepare for the greatest pineapple party of all time.
Spongebob Squarepants Theme Song
Kick off your pineapple party the right way with the king of pineapples, Spongebob Squarepants. How else could you start out a pineapple party than the ultimate pineapple song? Your guests are sure to know and love this party starter. Embrace your inner child even more with these DIY pineapple crafts!
Escape (The Pina Colada Song) – Rupert Holmes
What better use of pineapple than using it to make a piña colada? The Piña Colada Song is a classic favorite for cultivating tropical vibes. Use it at your next pineapple party and you'll be sure to have many guests happily singing along. You can't play the song without offering fresh piña coladas though. Try this recipe for the best tropical drink you've ever had!
Kokomo – The Beach Boys
Cruise away to an island with an endless supply of serenity and relaxation with Kokomo. A cruise vacation favorite, this song hits the peak of island dreaminess. Travel to Aruba, Jamaica, Bermuda, and the Bahamas all within the first ten seconds before experiencing a tropical assortment of other islands before the song comes to an end.
Two Tickets to Paradise – Eddie Money
Just like its name, this song is its own ticket to paradise as it takes you to an upbeat, blissful place while not having to move a muscle. Sit back, socialize, and relax while listening to the groovy rock sound of this classic.
Volcano – Jimmy Buffett
If tropical is the vibe you're going for, you really can't go wrong with any Jimmy Buffet song. But, if you only have one spot in your playlist for the master of island escapism, our vote goes to Volcano. Similar to the style of Kokomo, Volcano name drops many popular vacation destinations that will no doubt be on your guest's bucket list by the time your ultimate pineapple party is done. Not to mention, we're extra partial to volcanoes here at Chestnut Hill Farms in the shadow of the Turrialba Volcano.
Quiet Village – Martin Denny
Are you looking for a background song to set the mood? "Quiet Village" by Martin Denny is an example of an offshoot of 1950s jazz that references the sounds of the South Seas. Taking advantage of exotic instruments to create unique sounds, the song has the ability to transport you into a tropical rainforest. With no lyrics or overwhelming sounds, this track is perfect for your background music party playlist.
Jamming – Bob Marley and the Wailers
Throw in a splash of reggae with the instantly recognizable sound of Bob Marley and the Wailers. Though they have many songs to spice up your pineapple party playlist, Jamming is a great choice as at its heart it's about getting together and celebrating. Celebrate camaraderie and happy times with the unique sounds of Bob Marley and the Wailers.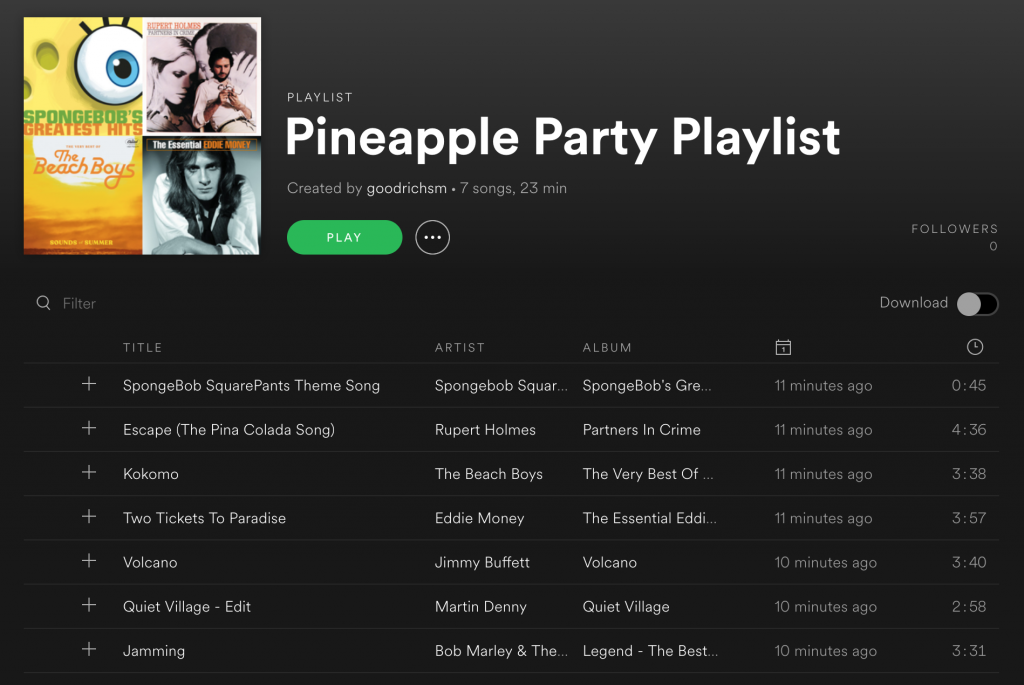 Hit play on our pre-made playlist and let the good times roll!
---
To get Chestnut Hill Farms news and updates delivered to your inbox, sign up for our newsletter.