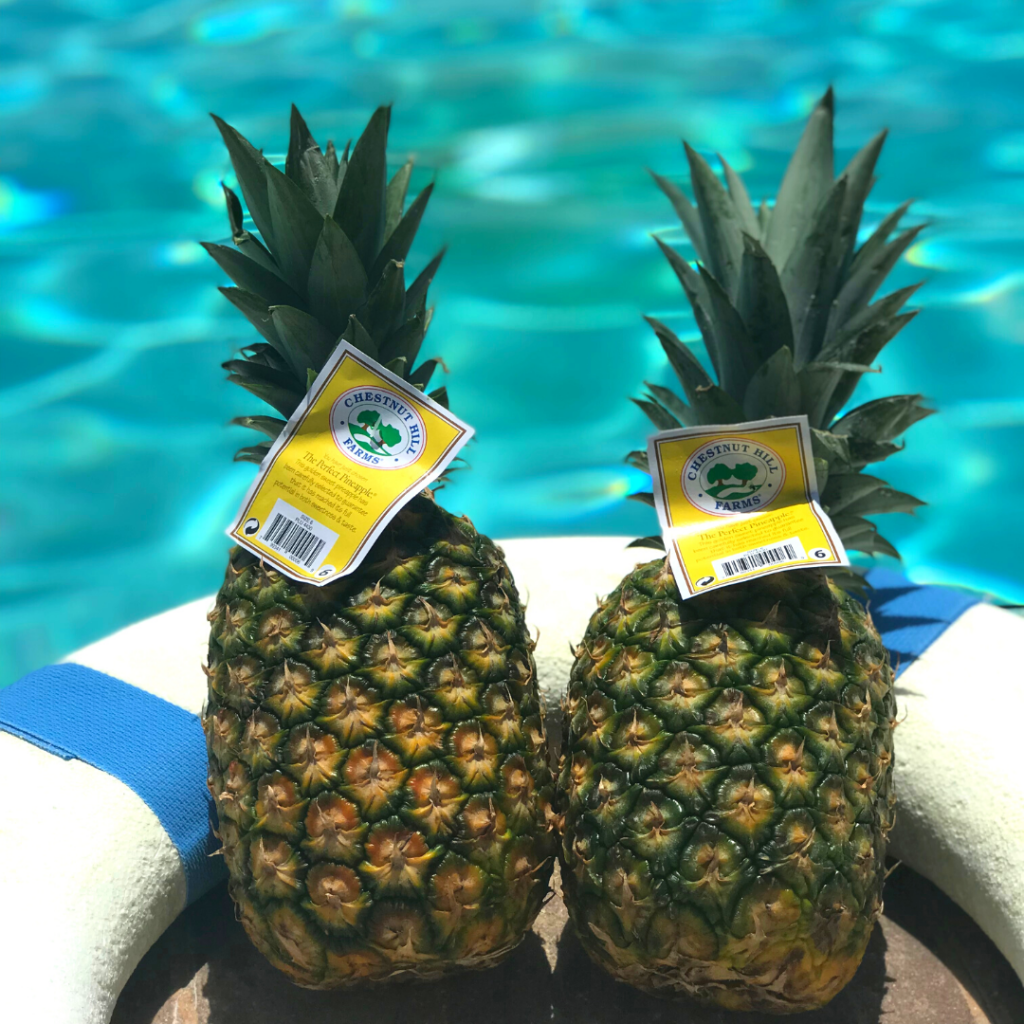 Celebrate Summer with Pineapple
With Memorial Day now in the rearview mirror, it's safe to say that the summer season is officially here. Summer brings along many fan favorites like pool parties, grilling, time spent with loved ones, and of course, pineapples. Pineapples are the perfect tropical muse to sweeten up your summer luau this year. Bursting with flavor and rich in nutrients, not only are pineapples delectable, they're good for your health too. So, grab your fruit, leis, and grass skirts and get ready to cool down while living it up at your Perfect Pineapple summer luau.
Perfect Luau Pineapple Vases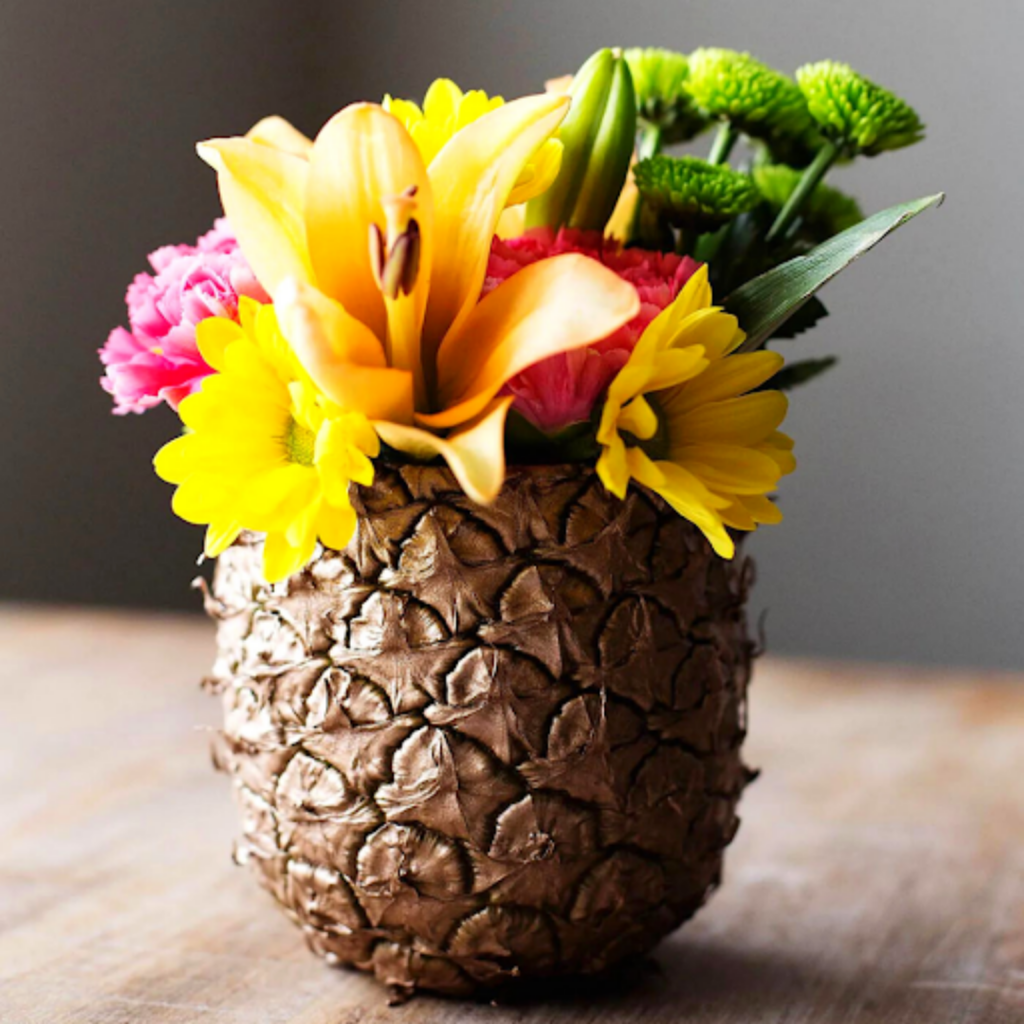 Photo from Kojo Designs
Look no further for the perfect summer luau centerpieces. Create these pineapple vases to turn your party into a tropical wonderland. With minimal time and effort needed, this craft is sure to turn some heads this season.
What You'll Need
Chestnut Hill Farm's Perfect Pineapple, quantity based on preference
Sharp knife
Assorted flowers
Directions
Cut the crown off of the pineapple
Hollow out the pineapple using a sharp knife
After removing the inside, fill with water, place your flowers inside, and enjoy your new perfect pineapple vases!
If you're itching to get even more crafty, try out these kid-friendly pineapple crafts.
Directions from Kojo Designs.
Grilled Pineapple Chicken Kabobs
Photo from Sum of Yum
A perfect mixture of sweet and savory, these pineapple chicken kabobs are sure to turn up the heat at your summer luau. Easy to make, you can grill up as many of these delicious kabobs as needed for all of your guests.
Ingredients
Wooden or metal skewers
1 lb. chicken breasts, cubed to your size preference
1 lb. Perfect Pineapple chunks
¼ cup fresh pineapple juice (See how to juice a pineapple here)
¼ cup soy sauce
3 ½ tbsp brown sugar
1 tbsp olive oil
2 cloves minced garlic
Directions
Cut the chicken breast into cubes and transfer them into a shallow pan along with the pineapple chunks.
In a mixing bowl, combine the pineapple juice, olive oil, soy sauce, garlic, and brown sugar. After thoroughly mixing, pour the mixture over the chicken and pineapple cubes. Place the dish in the refrigerator, covered, for 3-4 hours.
After refrigerating, puncture the pineapple and chicken cubes with the skewers and create a stack, switching between the two.
Prepare the grill by turning it to medium-high heat.
Place the kabobs on the grill for 5-8 minutes each and marinate with the leftover marinade mixture. Then, grill the kabobs for another 4-7 minutes, depending on char preference. Serve immediately.
Recipe from Sum of Yum
The Perfect Pineapple Luau Cocktail
Photo from Miss in the Kitchen
Fight off the heat with this refreshing pineapple luau cocktail. With simple to multiply measurements, you can feel free to double or even triple this recipe. If you're feeling particularly adventurous and festive, you could even make your own Perfect Pineapple keg to serve up this delicious creation.
Ingredients
4 oz. of peach schnapps
4 oz. fresh Perfect Pineapple juice
4 oz. orange juice
Ice
Fresh fruit of your choice for garnish
Directions
Fill a glass or cocktail shaker halfway with ice.
Pour in peach schnapps, Perfect Pineapple juice, and orange juice.
Stir or shake until fully blended.
Pour into a glass and add garnishes if desired.
Serve it up!
Recipe from Miss in the Kitchen
---
To get Chestnut Hill Farms news and updates delivered to your inbox, sign up for our newsletter.