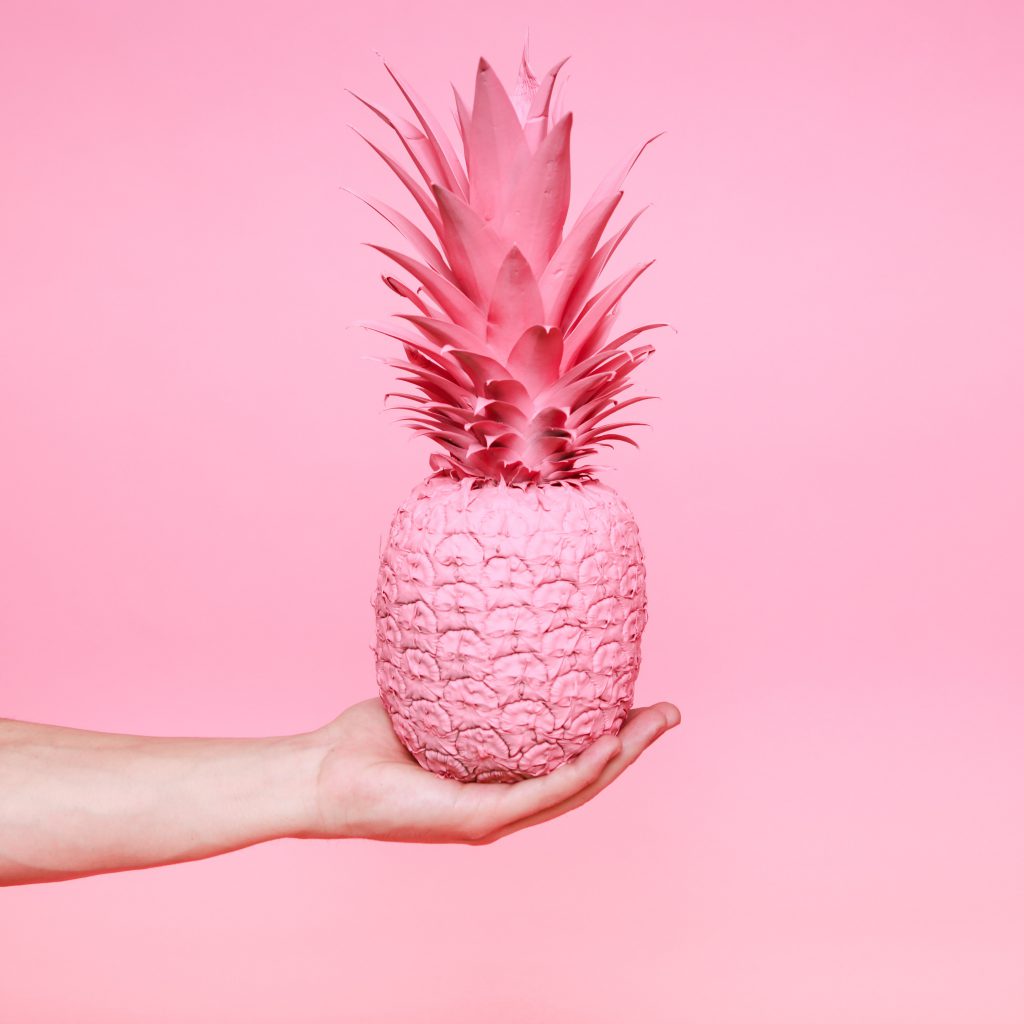 Let Pineapple Sweeten Up Your Valentine's Day
Between chocolate, candy, cake, and more, Valentine's Day is all about the sweets. While we certainly aren't complaining about a little extra sugar, we also know that there are other, healthier ways to sweeten up your holiday.
That's where pineapple comes in.
Nutritious and sweet, this tropical fruit really shines on Valentine's Day. From cocktails to dessert and everything in between, pineapple is ready to sweeten up any and every course. So, whether you pick and choose or go for a full pineapple-themed menu, we've brought together a few of our favorite recipes that'll prove to your date that he or she is a fine-apple in your eyes.
A Toast to the Tropics
Pineapple-Basil Rum Fizz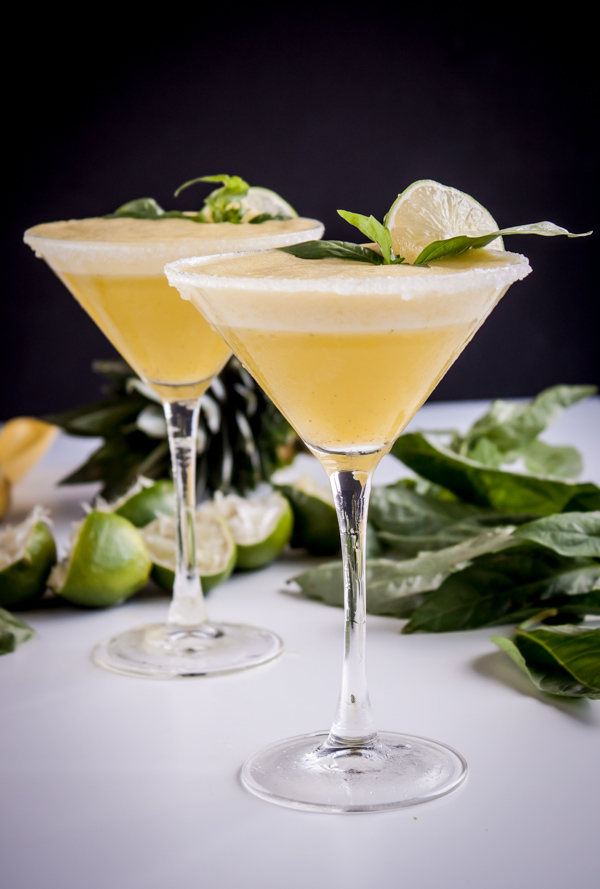 Ingredients:
1 large pineapple
1/4 cup fresh lime juice
5-6 large basil leaves
6 oz light rum
Club soda, as needed
Granulated sugar, as needed
1 large pineapple
1/4 cup fresh lime juice
5-6 large basil leaves
6 oz light rum
Club soda, as needed
Granulated sugar, as needed
Find the full recipe via A Beautiful Plate.
Chestnut Hill Farms Tip: For an extra bit of pizazz, use heart-shaped cookie cutters to make fruity garnishes for your glasses!
Wrapped in Love
Bacon-Wrapped Pineapple Bites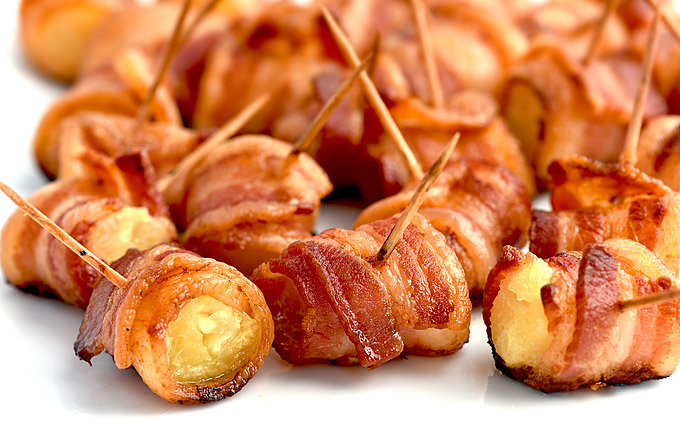 Ingredients:
12 bacon slices, cut in half
24 pineapple chunks
Find the full recipe via She Wears Many Hats.
Sweet but Spicy
Broiled Sweet-and-Spicy Salmon with Pineapple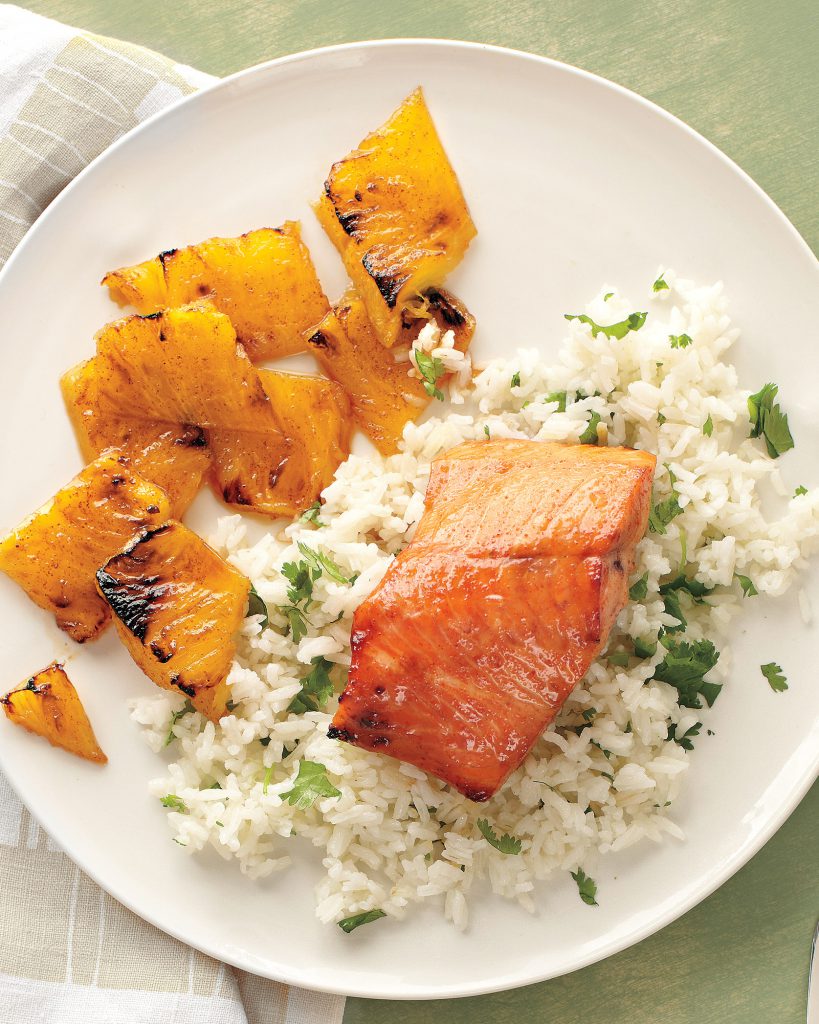 Ingredients:
1/2 cup long-grain white rice
1/8 cup pure maple syrup
1/8 tsp cayenne pepper
1/2 pound skinless salmon fillet, cut into 2 pieces
Coarse salt and ground pepper
Nonstick cooking spray
1/4 of a whole Chestnut Hill Farms pineapple, peeled, cored, and cut into 4 pieces lengthwise
1/8 cup lightly packed fresh cilantro leaves, roughly chopped
Lime wedges for serving (optional)
Find the full recipe via Martha Stewart.
Grab a Slice of Love
Pineapple Pie with Coconut Cream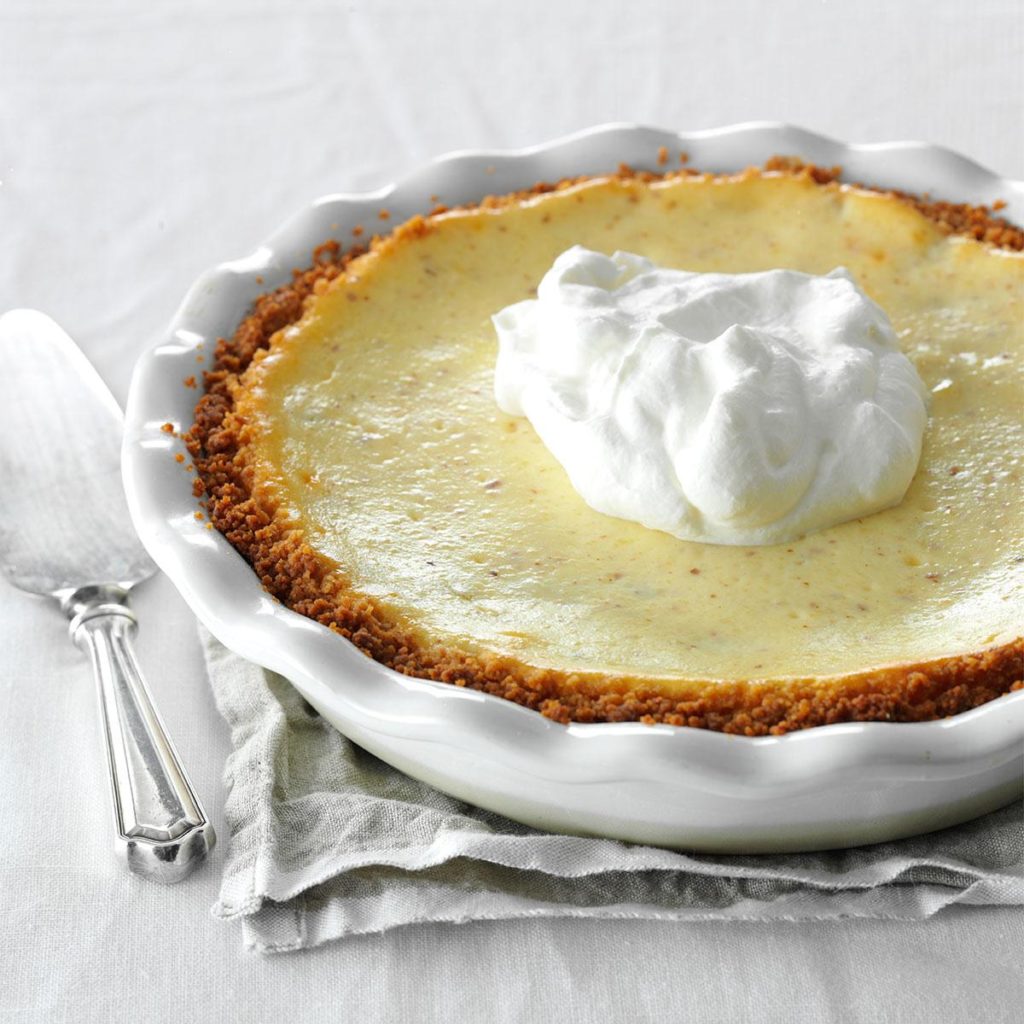 Ingredients:
1 1/2 cups chopped Chestnut Hill Farms pineapple
2 tbsp plus 1 cup sugar, divided
1 package (5 1/4 oz) coconut cookies
1/4 cup butter, melted
12 oz cream cheese, softened
1 cup plain Greek yogurt
1/2 cup ground almonds
1 tsp vanilla extract
3 large eggs, room temperature, lightly beaten
1 can (13.66 oz) coconut milk
2 tbsp confectioners' sugar
1/4 tsp vanilla extract
Find full recipe via Taste of Home.
All the Extras for Valentine's Day
With such a delicious meal prepared, you're sure to shine this Valentine's Day. But to add that little something extra, we've got a few suggestions:
Set the mood with a DIY golden pineapple centerpiece.
Order a pineapple and strawberry bouquet from Edible Arrangements for the perfect sweet snack before or after your meal.
Plant the crown of your pineapple in some soil and a cute pot for a sweet gift you and your sweetheart and watch grow – just like your love.
---
To keep up with all of our pineapple recipes, DIY ideas, and more, make sure to subscribe to our newsletter.