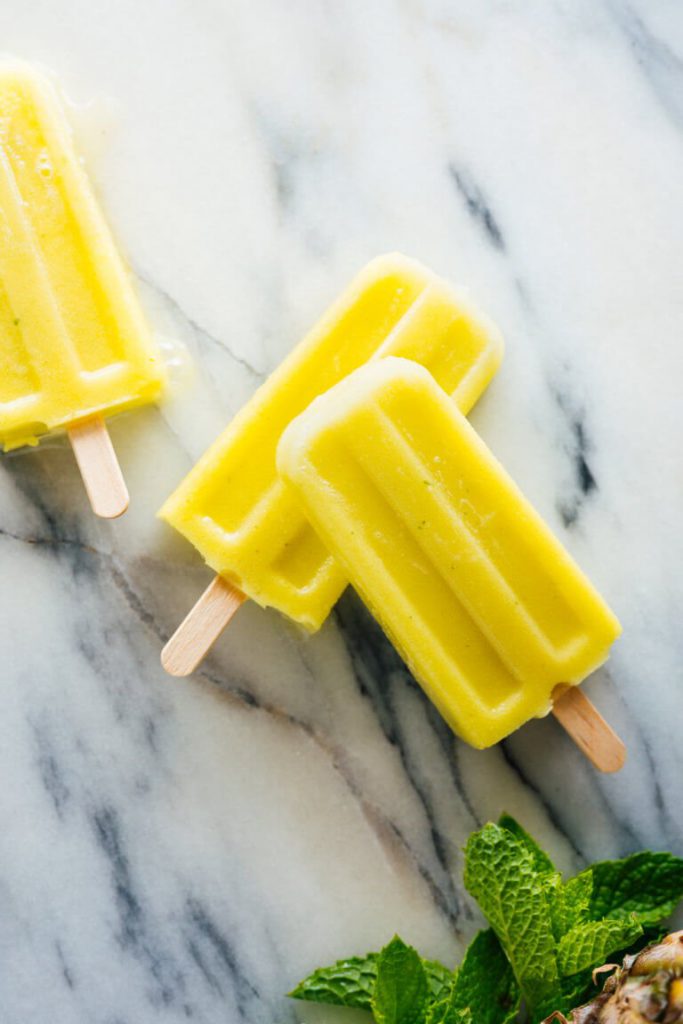 With Natural Sweetness, Pineapple Is the Healthy Treat Every Kid Will Want After School
Without much warning, August has arrived. The long days of summer are slowly coming to an end, and kids are heading off to their first day of school – whether that's to a classroom or to the dining table. With busy schedules and new challenges, parents may think it's impossible to find the perfect after-school snack for their children. Luckily, Chestnut Hill Farms pineapple provides an amazing, healthy snack for children to enjoy that satisfies sweet tooths, can be prepped in advance, and packs in plenty of nutrients like vitamin C that growing kids crave. For three of our favorite after-school snacks that kids and parents will both love, read on.
Frozen Pineapple Pops
Chocolate for an after-school snack? Yes please! These frozen pineapple pops get a decadent coat of dark chocolate – which doubles up the antioxidants the fruit provides. Crunchy coconut flakes give this treat a fun texture and tropical twist that kids are sure to love. Best of all, kids can get involved – have them help you dip, then store your pops in the freezer for future snacking needs.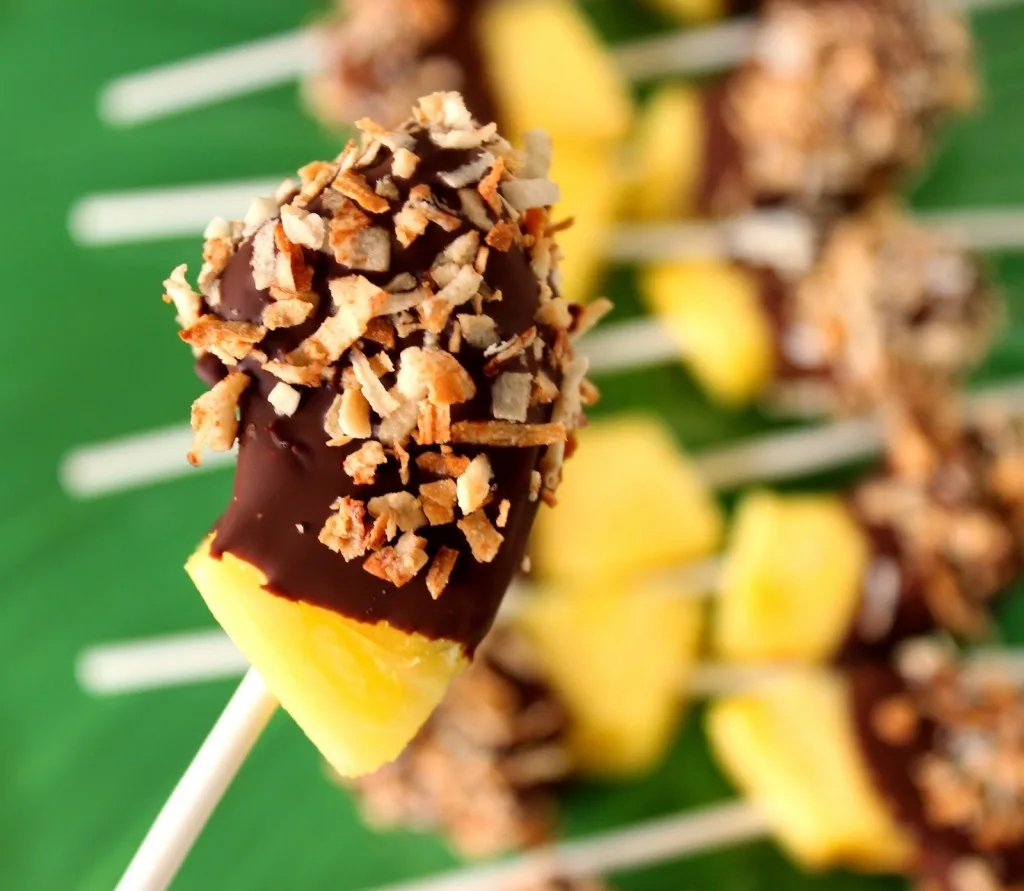 Ingredients:
Chestnut Hill Farm fresh pineapple slices (learn how to cut your pineapple the easy way)
Dark chocolate chips
Sweetened or unsweetened coconut flakes
Coconut oil
Lollipop sticks
Crushed nuts (optional)
Directions:
Lay out your Chestnut Hill Farms fresh pineapple slices and insert the sucker sticks into them.
Pat dry each Pineapple before leaving inside the freezer for about 20-30mins.
While they're freezing, mix the coconut oil and the chocolate in a stove pan or place microwave. It should come out smooth and creamy.
(Optional) Toast your coconut flakes and nuts in a pan.
Once ready take frozen pineapple out of fridge and dip in chocolate, place on baking sheet and decorate with the coconut flake or nuts.
Place in freezer let sit for about 3 hours before consuming.
Grilled Pineapple Ham Kabobs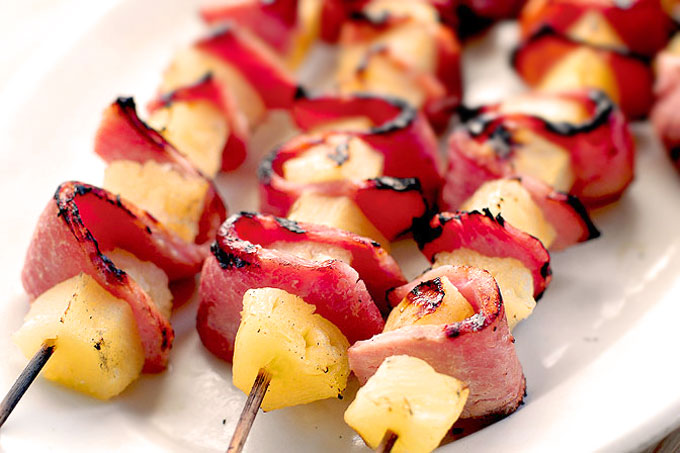 If your kids prefer more savory snacks, this is the option for you! Layers of ham give this snack valuable protein to keep kids full until dinner, and the addition of pineapple delivers plenty of vitamins and minerals. Plus, kabobs make for minimal clean-up, which is something every parent loves to hear.
Ingredients:
Sliced deli ham
Chestnut Hill Farms fresh pineapple chunks (save pineapple juice)
Skewers
Directions:
Put ham and pineapple on skewers.
Prepare grill and place kabobs on the grill, baste with pineapple juice.
Cook 4 minutes on each side.
Once taken off grill let cool before consuming.
Easy Pineapple Mint Popsicles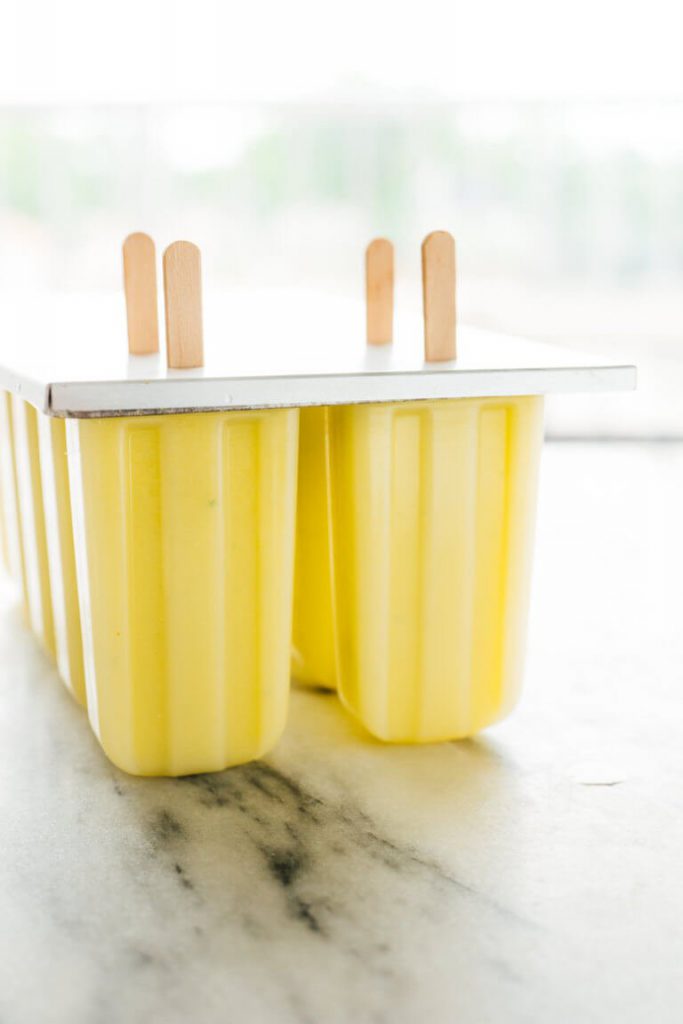 With just two ingredients, this is about the simplest you can get when it comes to snacks. These frozen pops are all fruit and of a hint of mint, which makes them all the more refreshing. Like the chocolate-dipped pops above, these are perfect for making in batches and stashing in your freezer, and can be enjoyed as a snack or dessert.
Ingredients:
2 cups of Chestnut Hill Farms fresh pineapple chunks
1 tbsp of fresh mint leaves
Popsicle molds and sticks
Directions:
Blend pineapple and mint together in a blender until smooth.
Place mixture into popsicle mold with the popsicle sticks, place in freezer.
Let the popsicles freeze and enjoy!
---
Looking for more kid-friendly ideas? Sign up for our newsletter today for Chestnut Hill Farms updates, recipes, and more.
---