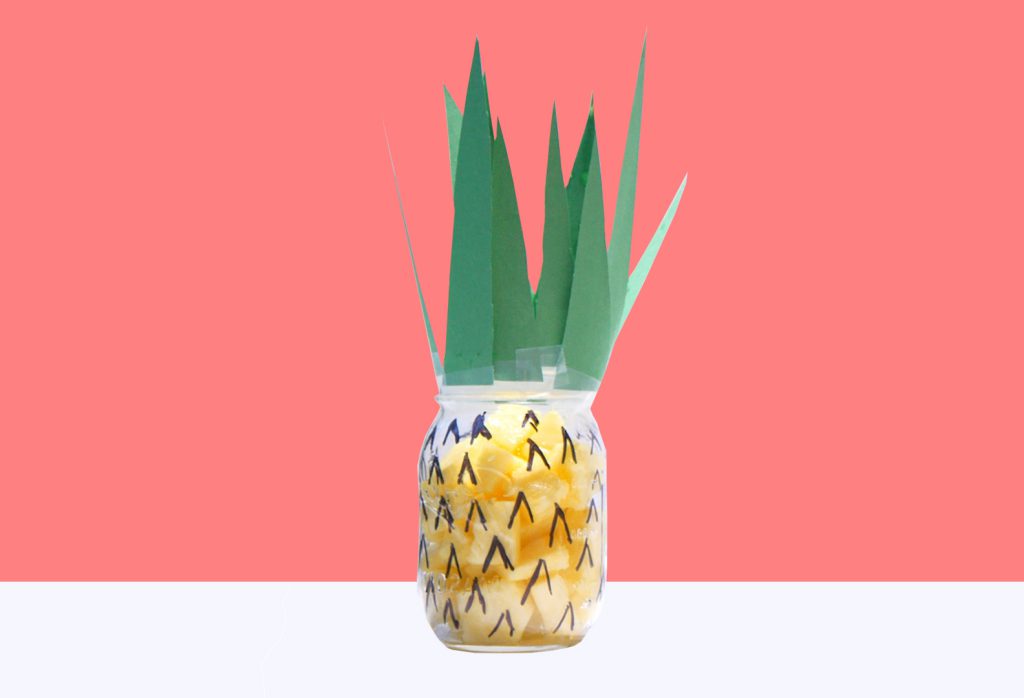 Pineapple Snacks & Crafts that are Kid Approved
School may be around the corner, but that doesn't mean the summer fun has to end. With Chestnut Hill Farms Pineapples, you can extend the sweetness of summer with creative pineapple snacks and crafts.
Brighten up the day with a sweet snack or a color art piece using imagination and pineapples.
There are plenty of fun pineapple projects to do with the family! Pineapples are a great snack for the kids because they want something sweet and you want to give them something healthy. Healthy eating is especially important around this time of year when their immune system needs a little boost! Loaded with great nutrients, pineapples are packed with disease-fighting antioxidants (just what you want to hear when you're about to endure the back-to-school cold season). One serving of pineapple can guarantee a variety of vitamins and minerals needed for a healthy immune system. Not to mention, they are especially rich in vitamin C and manganese.
Another healthy plus about pineapples is that they contain Bromelain which is a necessary enzyme for easy digestion. Most importantly, pineapples have anti-inflammatory properties that boost the immune system. No wonder why they have been used as a part of traditional medicine for centuries! Why not make some fun out of these deliciously healthy fruits? From creative pineapple kabobs and smoothies to mason jar crafts and other DIY festivities what more is there to love?
Pineapple Fruit Smoothie
Try out this tasty smoothie with the kids. Just add some bananas and strawberries and you have a healthy on-the-go breakfast option! This kid-friendly smoothie is the perfect addition to your stockpile of pineapple snacks.
Rainbow Pineapple Snacks Kabobs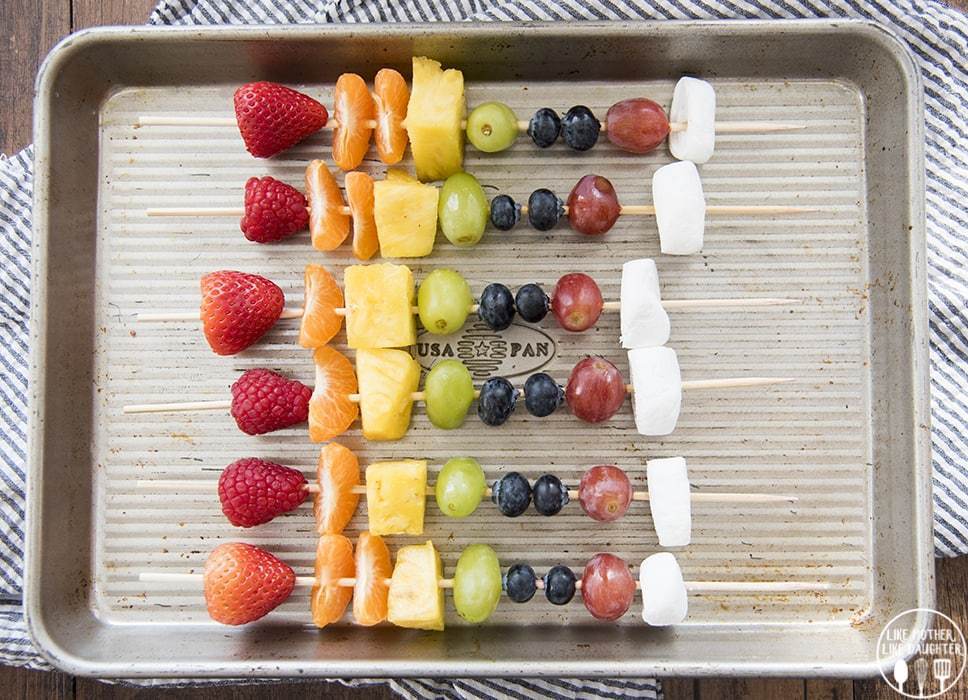 Recipe and photo sourced from lmld.org
For a delicious, colorful snack creation, gather your kids' favorite fruits and a couple of kabob sticks and let them create their own fun pineapple fruit kabobs. Here is an excellent rainbow fruit skewer for some inspiration that anyone would love.
Ingredients
Wooden Skewers
Your preferred fruits, one for each color of the rainbow for each kabob

Red: Raspberries, Strawberries, Watermelon, Seeded Cherries, Red Apples
Orange: Mandarin Orange Slices, Cantaloupe, Mango
Yellow: Chestnut Hill Farms Pineapple
Green: Kiwi, Green Grapes, Green Apples, Honeydew
Blue: Blueberries, Dark Purple/Blue Grapes, Blackberries
Purple: Purple Grapes, Plums

Marshmallows
Instructions
Prepare all fruit.
Place one red fruit on skewers.
Insert one or two oranges slices onto each skewer.
Add one Chestnut Hill Farms pineapple piece to each skewer.
Add one green fruit to each skewer.
Add two blue fruits per skewer.
Insert one purple grape/plum onto each skewer.
Add marshmallows to each skewer.
Serve plain or with your favorite fruit dip.
Pineapple Popsicles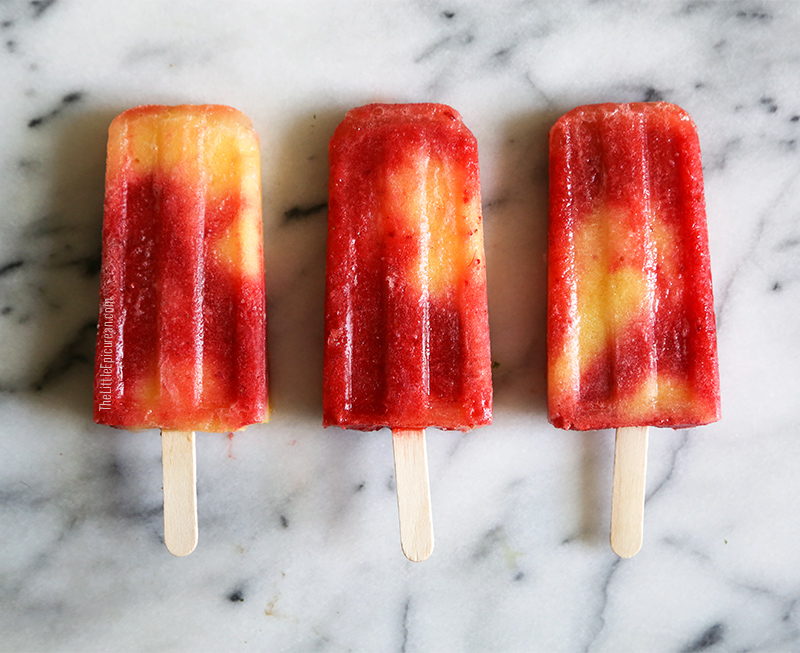 Photo sourced from The Little Epicurian
Kids love popsicles and they'll love to make them too! Home-made popsicles are healthier and easy to make, and they'll be a new favorite sweet after-school snack. Try a strawberry Pineapple frozen treat or click here for our Pineapple Lemonade Ice pop that we've mentioned on our blog earlier. Your kids will have all the creative freedom with an endless combination of fruity choices with these refreshing pineapple snacks.
Ingredients
2 cups of Chestnut Hill Farms pineapple chunks
3 cups sliced strawberries
1/3 cup + 1/2 cup pineapple juice
3 Tablespoons simple syrup or honey (optional)
Instructions
In a blender or food processor, puree Chestnut Hill Farms pineapple chunks with 1/3 cup of pineapple juice. Taste and sweeten with 1 Tbsp simple syrup, if necessary. Transfer pineapple puree into a liquid measuring cup with a spout and set aside.
Puree strawberries with the remaining 1/2 cup pineapple juice. Sweeten if necessary. Transfer strawberry puree into another liquid measuring cup with a spout.
Pour strawberry puree into molds, filling mold halfway. Next, slowly pour pineapple puree into the mold. Since the pineapple puree is denser than the strawberry, it will cause that swirling/marble effect.
 Place a layer of foil over the popsicle molds, followed by the popsicle mold cover. Insert wooden sticks into the mold and then remove the popsicle mold cover, leaving only the foil. Place mold in the freezer for at least 3 hours until the popsicles are solid.
To remove popsicles from the mold, submerge the mold into room temperature water for 60-90 seconds. Remove from water and pull popsicles out. Enjoy immediately!
Pineapple Mason Jar
If you want to make eating pineapple a little more fun and have a cute mason jar afterward, try out this simple DIY craft. All you need is a mason jar, green construction paper, a sharpie, tape, and scissors (and of course a pineapple). Check out our video to learn how!
Pineapple Garden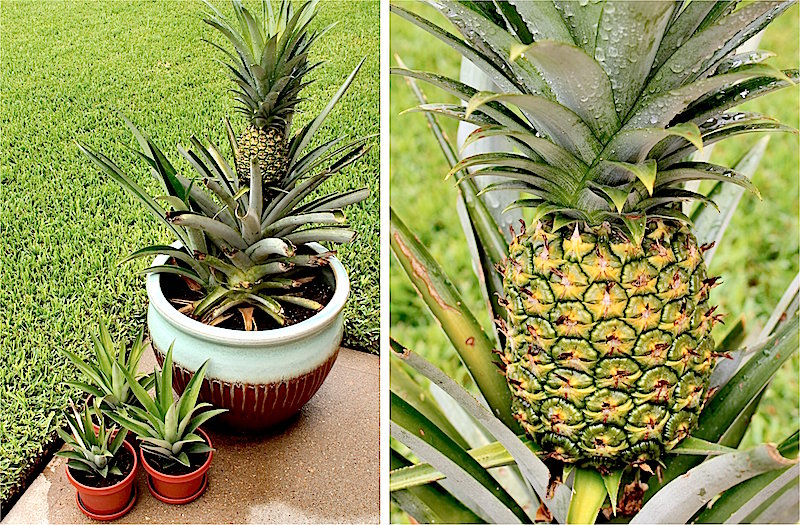 After you've eaten your pineapple snacks, you can save the top and regrow a new plant! Growing a pineapple is an easy and exciting project for kids! All you have to do is plant the crown and roots will grow in just a few weeks. With a hollowed-out base of the pineapple, you can have the kids pick out their favorite flowers and make a cute pineapple vase for a unique centerpiece.
Be sure to sign up for the Chestnut Hills Farms newsletter to keep up with more exciting pineapple recipes and crafts!
Bubblewrap Pineapple Craft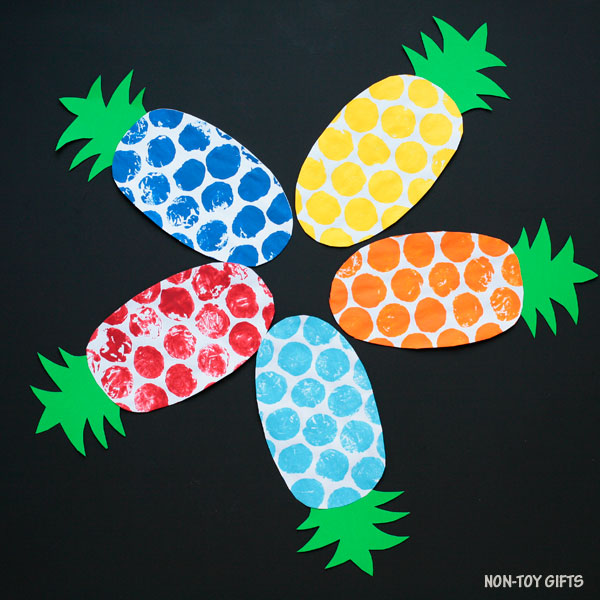 Photo Source from Nontoy Gifts
Looking for a craft for the kids after school when homework is finished? Find some leftover bubble wrap around the house, some paint, and paper, and let the creative juices flow. 
Take the bubble wrap and cut it into an oval shape. From there the kids can choose any color they want to make their pineapple. Have them paint on the bubble wrap and press it face down on the paper to show the beautiful pattern that it creates. After that, they can either paint on the crown leaves or cut out leaves from a piece of construction paper. In the end, they will have a cute bubble wrap pineapple that is fun during any season.
An easy ten-minute craft that will be sure to make the kids smile, because who doesn't love bubble wrap?