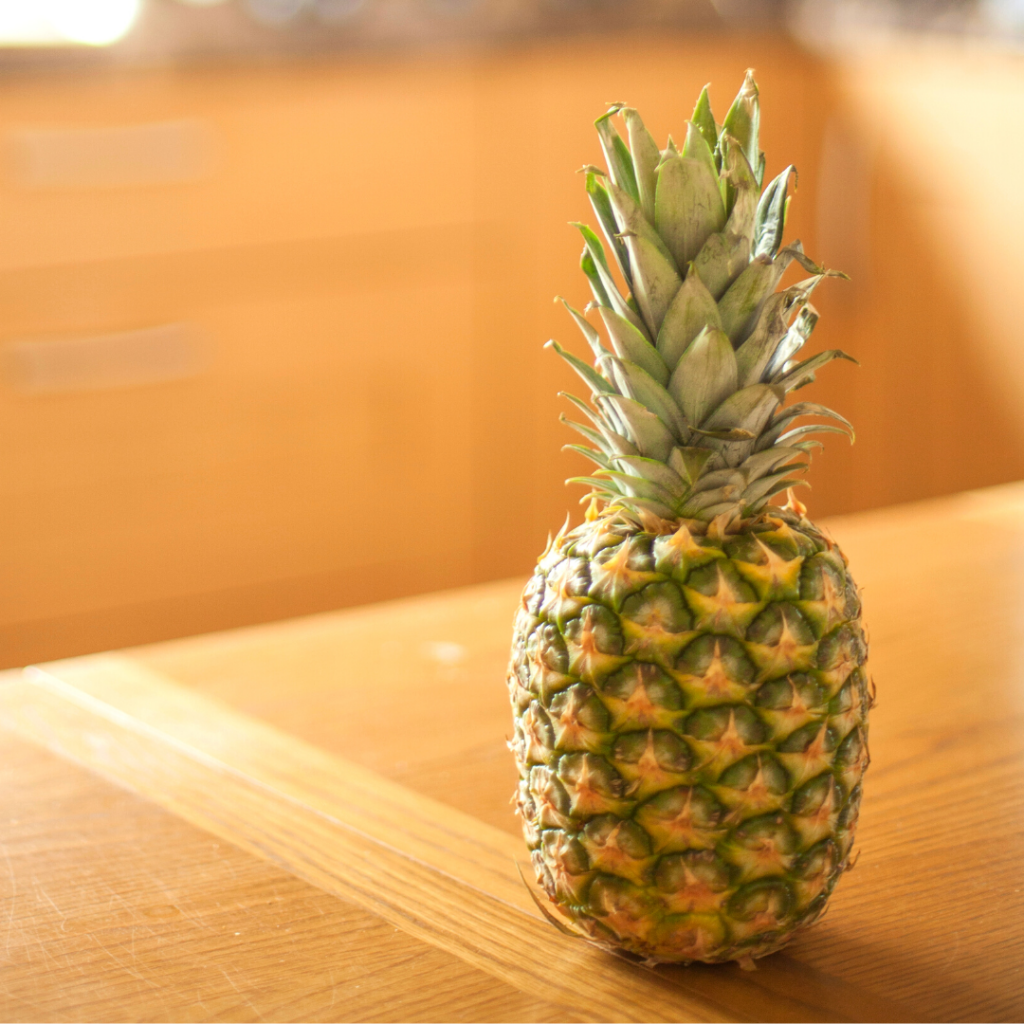 Pineapple for Breakfast is a Great Addition to Your Morning Meal
Trying to spice up your breakfast with something sweet? Then start your day with the sweet and sour fruit that not only tastes amazing but has many health benefits. Pineapple has many nutrients that we all need to make our muscles strong and develop properly. It is always worth the time spent preparing the night before or setting aside an extra few minutes in the morning to make sure you start your day off right with a pineapple breakfast.
Health Benefits of a Pineapple Breakfast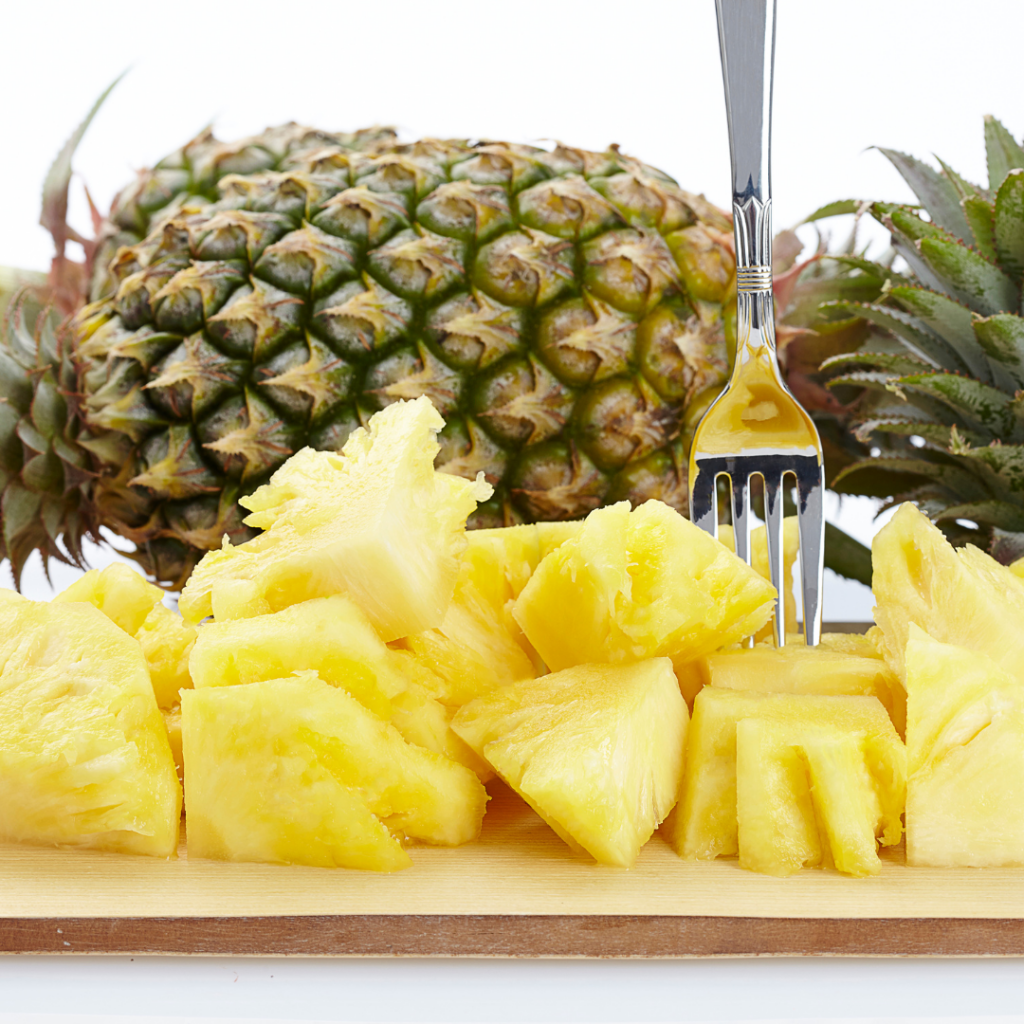 Improving your body's natural immunity and helping speed recovery from surgery are just two of the many benefits pineapple can have on your whole day.
Pineapple is jam-packed with nutrients we all need, such as Vitamin C, Fiber, Potassium, Iron, Magnesium, and more. We've all heard breakfast is the most important meal of the day, and it can be even better if you swap in nutritious fruits for sugary cereals. To receive the maximum benefits from pineapple, such as kickstarting your digestive system, have some on an empty stomach at the beginning of your day.
Pineapple Upside Down Pancake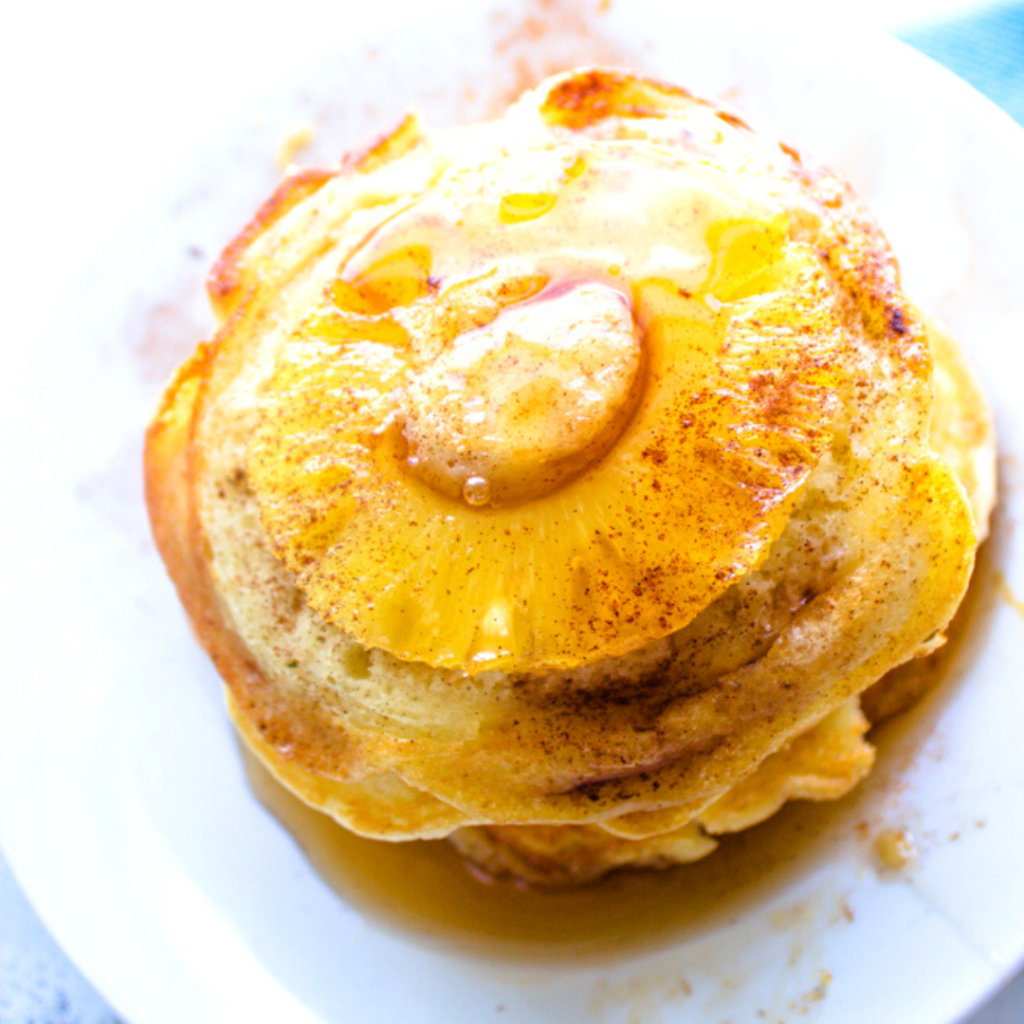 First, we have a fluffy and moist Pineapple Upside-Down Pancake. This twist on the classic dessert stands apart when the pineapples are caramelized on the outside by cooking in the pan.
Ingredients
Batter
1/2 cup sour cream
1/2 milk
1 large egg
1 cup all-purpose flour
1/2 teaspoon vanilla extract
1 tablespoon sugar
1 teaspoon baking soda
2 tablespoons unsalted butter melted
1 teaspoon powdered cinnamon for garnish
1/ 2 teaspoon salt
1/4 cup packed dark brown sugar
butter or oil for pan
Instructions
Heat a cast iron skillet or griddle over medium heat for 2 minutes.
Stir the flour, sugar, baking soda, and salt together in the bottom of a medium bowl. Whisk the sour cream, milk, eggs, and vanilla in a separate bowl and stir them into the flour mixture, be careful not to over-mix.
Melt about a tablespoon of butter or oil in your skillet or griddle. Keeping in mind the size of your skillet, add pineapple slices, one slice for each pancake. You'll want to keep enough room around the slices for pancake batter. Cook the pineapple slices for 2 minutes on the first side, sprinkle brown sugar, then flip.
Pour 1/4 cup of batter over each pineapple slice. Cook for about 2 minutes on the first side, or until bubbles appear all over the surface. flip them carefully and cook for about a minute on the other side.
Repeat with the remaining batter. Serve in a stack, topped with a pat of butter, a cascade of maple syrup, and a sprinkle of cinnamon.
Hawaiian Pineapple Breakfast Pizza with a Twist
Pizza for breakfast!? You bet! This combination of citrus and protein is a favorite for Hawaiian pizza lovers. When you're running late, a Hawaiian skewer can be a great and easy way to enjoy a pineapple breakfast. Grab some ham or Canadian bacon and pineapple cubes and slide them onto a skewer. If you're wanting a smokey crispy taste, put the skewers on the stove or grill for a few minutes to get a golden brown look and amazing taste. These are the perfect breakfast treat when you're not insanely hungry or need to eat on the fly.
Ingredients
500 grams sliced ham
1 1/2 cups Chestnut Hill Farms Perfect Pineapple
1 sweet bell pepper cut into 1″ chunks
1/2 cup barbecue sauce
Instructions
Weave ham strips onto the skewers, alternating with pineapple and peppers.
Eat cold, or brush with barbecue sauce and grill for 5-10 minutes until slightly caramelized. You can also bake in the oven at 350F until hot if desired.
Pineapple Muffins
Pineapple Muffins are a tasty breakfast that are as fun to make as they are to eat. This recipe stands out from store-bought muffins with a hint of coconut and vanilla mixed in with the pineapple. These wonderfully buttery muffins take about 30 minutes to make, so you can bake them in advance if you're starved for time most mornings.
Ingredients
2 cups all purpose flour
½ cup sugar
¼ cup shredded coconut
1 ¾ teaspoons baking powder
¼ teaspoon salt
1 cup crushed Chestnut Hill Farms Perfect Pineapple
⅔ cup milk
⅓ cup pineapple juice, reserved from crushed pineapple
¼ cup melted butter, cooled
1 egg
1 tsp vanilla extract
Instructions
Combine the dry ingredients in a large mixing bowl.
Stir in the wet ingredients until just combined.
Pour the batter into a muffin tin lined with wrappers.
Bake for 18-22 minutes or until a toothpick inserted in the center comes out clean.
Pineapple Breakfast Smoothies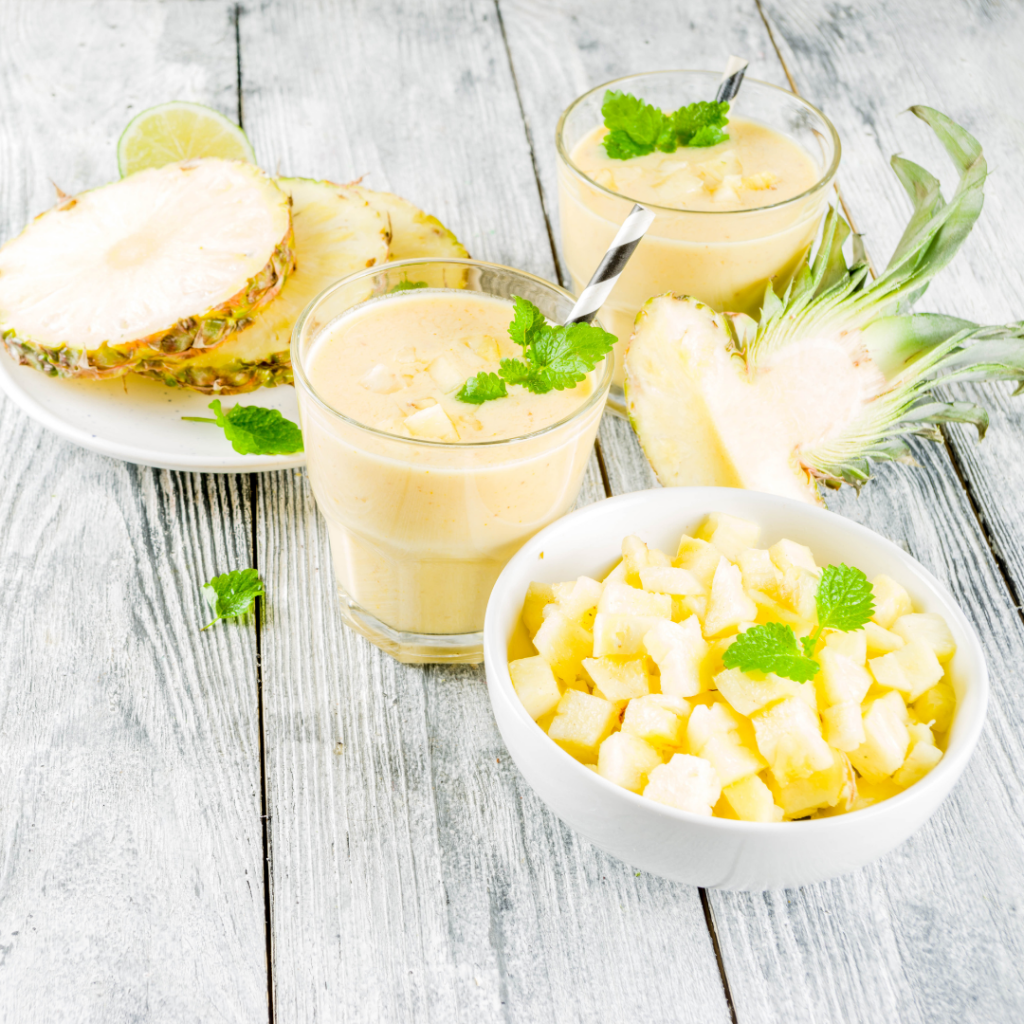 For the workout gurus, we've got a Pineapple Mint Smoothie that will get you excited to wake up in the morning. This pineapple breakfast smoothie has 0 grams of fat and only 64 calories. It is perfect to get your creative side going right when you wake up.
Ingredients
3 cups chopped Chestnut Hill Farms Perfect Pineapple (about ½ a pineapple, see note 1)
¼ cup fresh mint leaves (loosely packed)
½ cup cold water (more if needed)
1½ cups ice cubes
Instructions
Blend all ingredients. Blend until smooth. If needed, add extra water until the smoothie is your desired consistency. Enjoy immediately.
---
Stay Up to Date on Everything Happening at Chestnut Hill Farms
Sign up for our newsletter to get news and updates from Costa Rica delivered to your inbox.