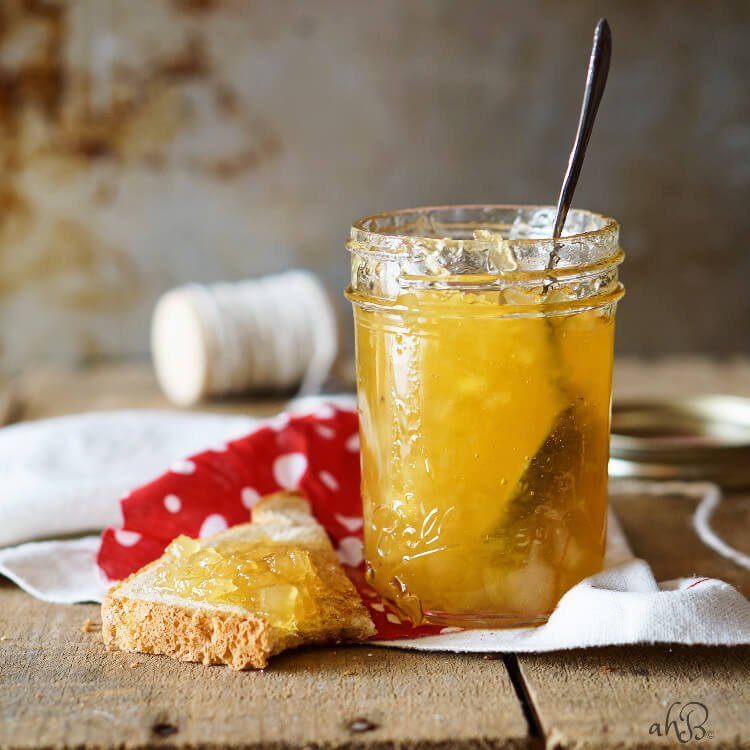 Taking Pineapple Jam to the Next Level
The best things in life are sweet. It's just one of the many reasons we're such big fans of all things piña here at Chestnut Hill Farms! Even better, pineapple is as versatile as the day is long. You can "wok" on the wild side with everyone's favorite fruit, snack on bite-sized sliders, or even bring the tropics to your winter holiday table.
But what if you want to add a dash of pineapple to a last-minute dish? We have found the perfect solution for your "any-day-craving". Two words: pineapple jam. Pineapple jam is the perfect go-to on toast for breakfast or topping for a sweet treat. When you combine the health benefits and delicious taste of the Perfect Pineapple with the convenience of jam preserves, man, now you got yourself a true winner!
Whether you're a matriarch looking to perfect the family recipe, a Brooklynitte on the verge of the next big trend, or an elf living in a tree in search of a new vocation—read on, we're about to change your life.
What You Will Need to Make Pineapple Jam
Making pineapple jam from scratch is miles better than buying a jar from the store. For one, there are no artificial sugars. Another reason to make your own pineapple jam is the ability to dial in the flavor exactly how you like it. Lastly, this pineapple jam recipe is so simple you can easily find the ingredients at your local supermarket—if you don't already have all of them in your kitchen!
3 cups Chestnut Hill Farms Perfect Pineapple (mashed)
¼ cup Fresh Lemon Juice
5 cups Sugar
1 packet of Sure Jell Premium Fruit Pectin
How To Prepare Pineapple Jam from Scratch
Just as simple as the ingredients are, this tasty treat is just as easy to put together! Please note that the recipe below is adapted from My Food and Family by Kraft-Heinz, and that recipes vary slightly from brand to brand. It's important when making pineapple jam that you follow the recipe listed on the pectin packet you're using. This recipe is for Sure Jell Fruit Pectin. Feel free to use any brand you're comfortable with—they all work great with Chestnut Hill Farms Perfect Pineapples!
Directions:
Bring boiling-water canner, half full with water, to simmer. (Note: A large stock pot with a lid will work if you do not have a canner.)
Peel and core your Chestnut Hill Farms Perfect Pineapple, if you have not done so already. Mince fruit. Measure in 3 cups of mashed pineapple into a large sauce pot. Stir in pectin. Bring to a boil on high heat, stirring constantly.
Add sugar and lemon juice. Return to full boil for exactly 1 minute, stirring constantly. Remove from heat. Skim off any foam with a metal spoon.
Ladle into glass jars, filling to within ¼ inch of tops. Wipe jar rims and threads. Cover with two piece lids. Screw bands tightly. Place jars on an elevated rack in a canner. Lower rack into canner. (Water must cover jars by 1 to 2 inches. Add boiling water, if necessary. If using a stock pot, make sure the jars are covered). Cover. Bring water to boil. Wait 5 minutes. Remove jars and place upright on a towel to cool completely. After jars cool, check seals by pressing the middle of the lid with a finger. If the lids spring back, they are not completely sealed and you need to refrigerate them.
Spread Your Pineapple Jam on Everything!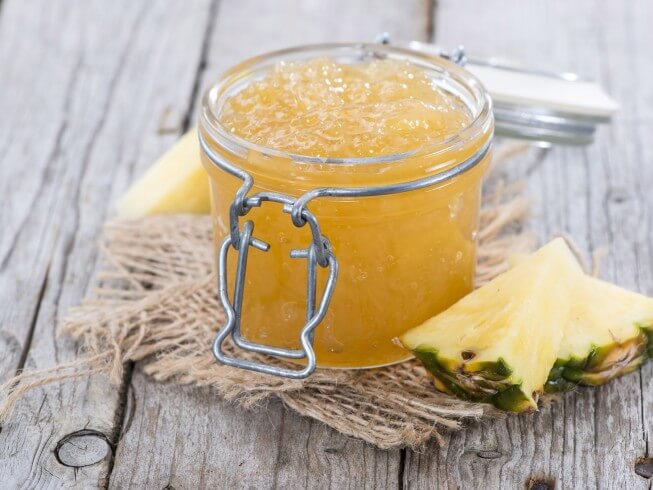 You can keep pineapple jam in the fridge for about three weeks, or preserve it in the freezer for up to one year, so this is a jam that can be made in bulk! Pineapple jam is a very versatile preserve that can be used in any meal: breakfast, lunch, dinner, and most importantly, dessert! While we'll never turn down a slice of toast with pineapple jam, our favorite way to enjoy pineapple jam is as a topping for vanilla ice cream. Don't knock it until you've tried it!
Chestnut Hills Farm Pineapples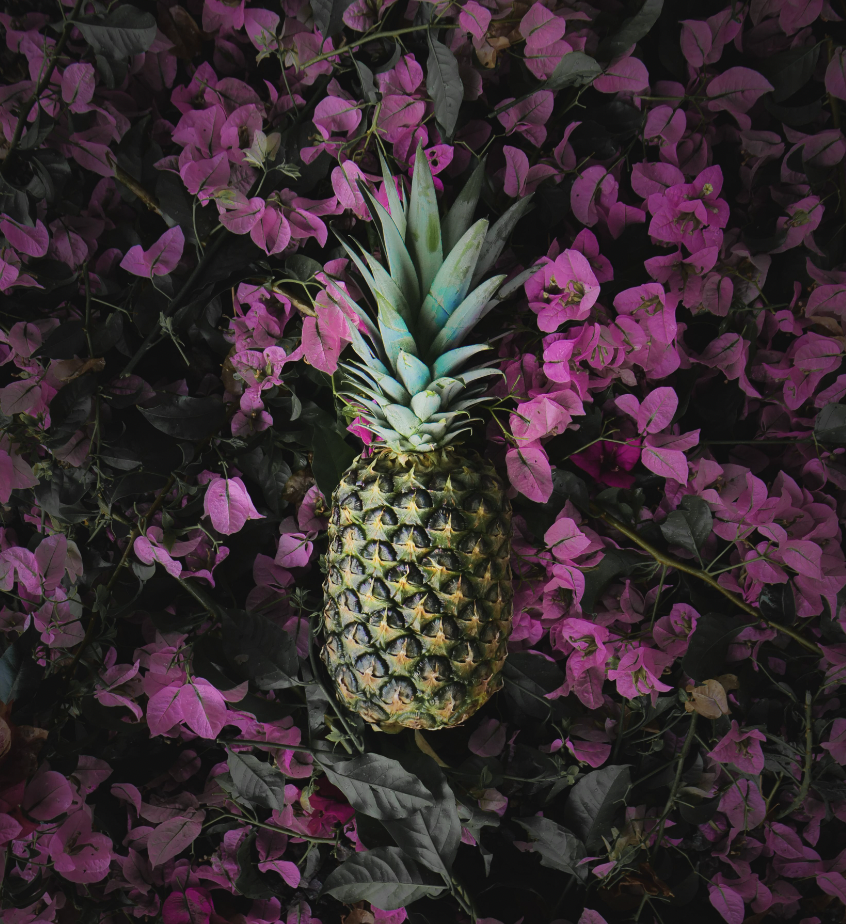 Chestnut Hill Farms promises to have the best pineapples for your pineapple jam recipe, guaranteed. We strive to create the Perfect Pineapple, a pineapple so sweet that you'll be left wondering how it was grown! Pick one up at your local grocery store today and be amazed by the sweet and fresh taste!
---
Want to learn more about Chestnut Hill Farms Perfect Pineapples™? Sign up for our newsletter for recipes, updates from the farm, and more!