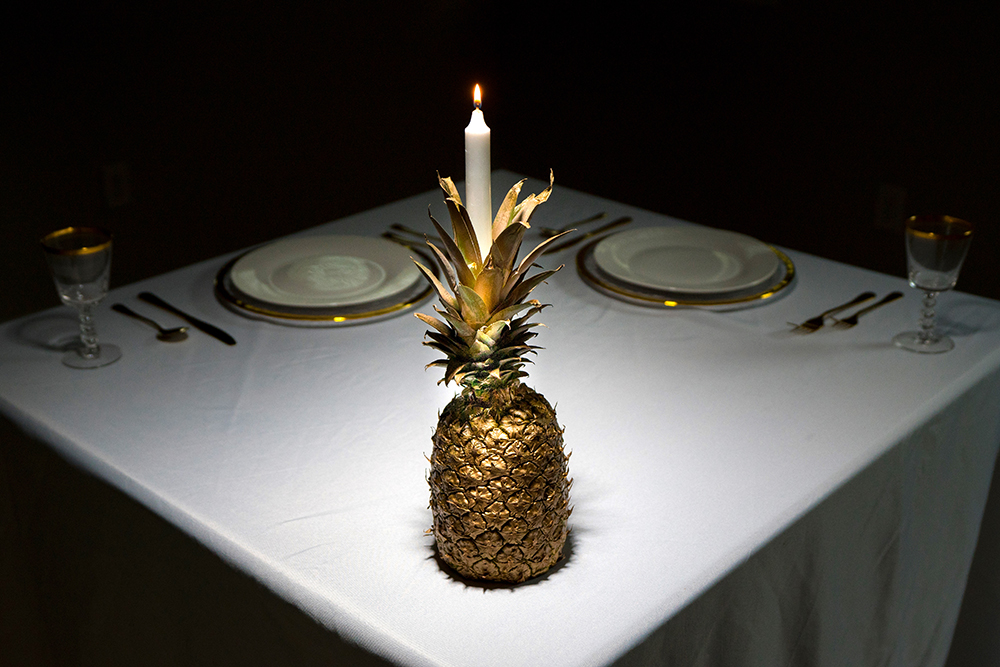 4 Festive Ways to Let Pineapple Shine This Holiday Season
It may be getting colder outside, but there's no reason not to embrace fresh, tropical inspiration for your holiday party planning. A traditional sign of hospitality, pineapple makes for a perfectly festive addition to plenty of holiday recipes – and serves as a regal muse for decor. The queen of fruits also happens to be in-season all year long, so you can always enjoy this sweet snack and its multitude of health benefits, even when the weather outside is frightful. So turn on some tropical tunes, grab your fruit, can get ready to throw the perfect pineapple party this holiday season.
Pineapple Candle Holder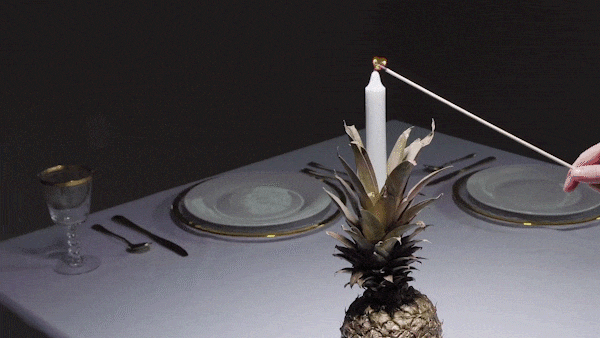 Add elegance to your next holiday party with this metallic pineapple candle masterpiece. Golden and glittering, this simple DIY makes the perfect addition to any table décor. Check out a how-to video on YouTube or ready below for step-by-step instructions.
You Will Need:
Chestnut Hill Farms pineapple (one per candle)
Gold spray paint
Sharp knife
Pineapple corer
Tall candle
Lighter
Directions:
Remove the base of the pineapple with a sharp knife. Make sure you do not too far up and keep the bottom piece if you would like to use it for a topper.
Use a corer to remove the inside pineapple shell and discard (you can also use this pineapple as is in one of the holiday recipes below)!
Spray paint your pineapple gold and let dry.
Once dry, use a small knife to cut an area in the top of the pineapple.
Insert candle and enjoy your new décor!
Pineapple Night Light
Whether you're hosting a gathering in-person or online, add some ambience with these pineapple-inspired night lights. Dress up your mason jars with yellow tissue paper, green felt, and a few details, then add a tea candle to light them up. The warm yellow glow almost feels reminiscent of a roaring fireplace – but with a distinctly tropical twist.
You Will Need:
Mason jar
Yellow tissue paper
Gloss finish Mod Podge
Black and green acrylic craft paint
Paint brushes
Scissors
Green felt
Pipe cleaners
Tea candles
Directions:
Cut tissue paper into small pieces.
Use Mod Podge to glue tissue paper together, covering the mason jar.
Add pineapple details with black paint.
Cut leaves from felt and glue them to the top of your mason jar.
Paint the lid green to represent the stem.
Insert candle or battery-operated light.
Now you have a beaming boost of festive lights to decorate your whole house!
Pineapple Punch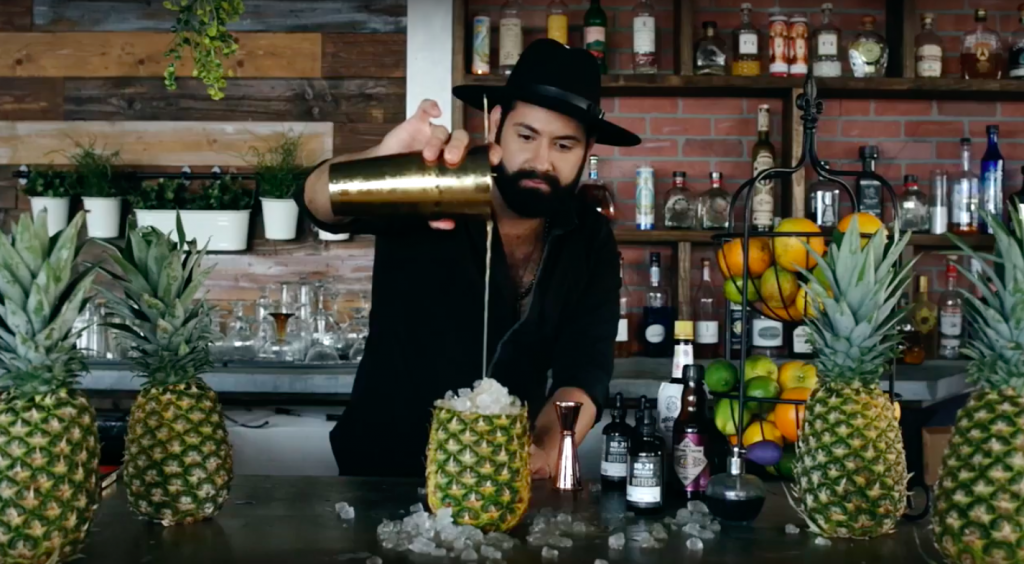 Shake up this fruity cocktail for the perfect pineapple toast. Follow along on a how-to YouTube video or read below for step-by-step instructions. Cheers!
Ingredients:
1 Chestnut Hill Farms Pineapple, core and sliced (Learn how to cut a pineapple)
1 ½ oz Plantation Pineapple Rum
1 oz Diplomatico Rum
¾ oz Giffard Orgeat Syrup
½ oz Allspice Dram
1 oz Lime Juice
1 oz Passion Fruit Juice (or Pineapple Juice from Chestnut Hill Farms)
10 drops of Hibiscus Bitters
Directions:
Slice off the top of a Chestnut Hill Farms pineapple and core the inside of the pineapple.
Add 1 ½ oz Plantation Pineapple Rum, 1 oz Diplomatico Rum, ½ oz Allspice Dram, ¾ oz Giffard Orgeat, 1 oz Passion Fruit or Pineapple Juice, 1 oz Lime Juice, and hibiscus bitters.
Add ice and shake well (approximately 10 seconds)
Add ice into cored Chestnut Hill Farms pineapple and strain cocktail from shaker.
Garnish with Chestnut Hill Farms pineapple slices
Pineapple Jam
What is a holiday party without a flavorful appetizer – featuring the queen of fruits of course! Add this tasty spread to your next charcuterie board (a favorite festive food option for the holiday season) or serve it with your holiday ham for some extra flavor.
Ingredients:
1 cup of sugar
2 fresh lemons, juiced
1 fresh Chestnut Hill Farms pineapple, peeled and diced
Directions:
Add all ingredients into a pot and bring to a boil.
Reduce heat and simmer for about 1 hour.
Crush the fruit into small bite-sized pieces.
The liquid should be evaporated and the natural pectin in the fruit will thicken the jam (can be refrigerated for up to three weeks).
---
Now that you are ready for your next pineapple themed holiday party, be sure to stay updated on all things pineapple! From holiday recipes to health facts on the juicy superfruit, be the first to know about our latest news by subscribing to our newsletter.