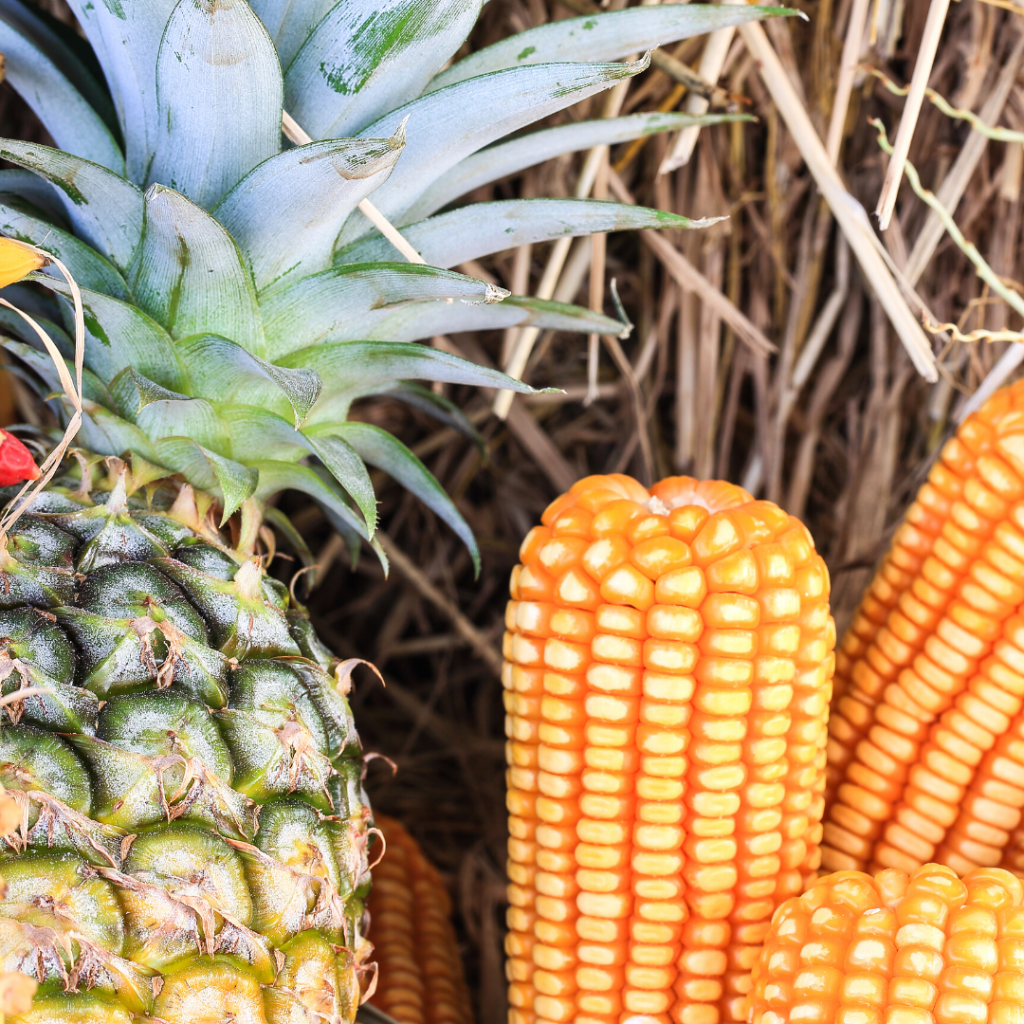 Move Aside the Candied Yams and Make Room for Sweet Pineapple
We can practically smell the bird roasting in the oven, which means Thanksgiving is just around the corner! It is the perfect time to gather with loved ones in the spirit of giving thanks and to enjoy the beautiful harvest. As you dust off the family cookbook, check out three favorite Thanksgiving menu staples with a twist.
But before we get into the details, a little history lesson…
You may be asking, is pineapple considered a thanksgiving ingredient? Yes, it is!
The Unique History and Symbol of the Pineapple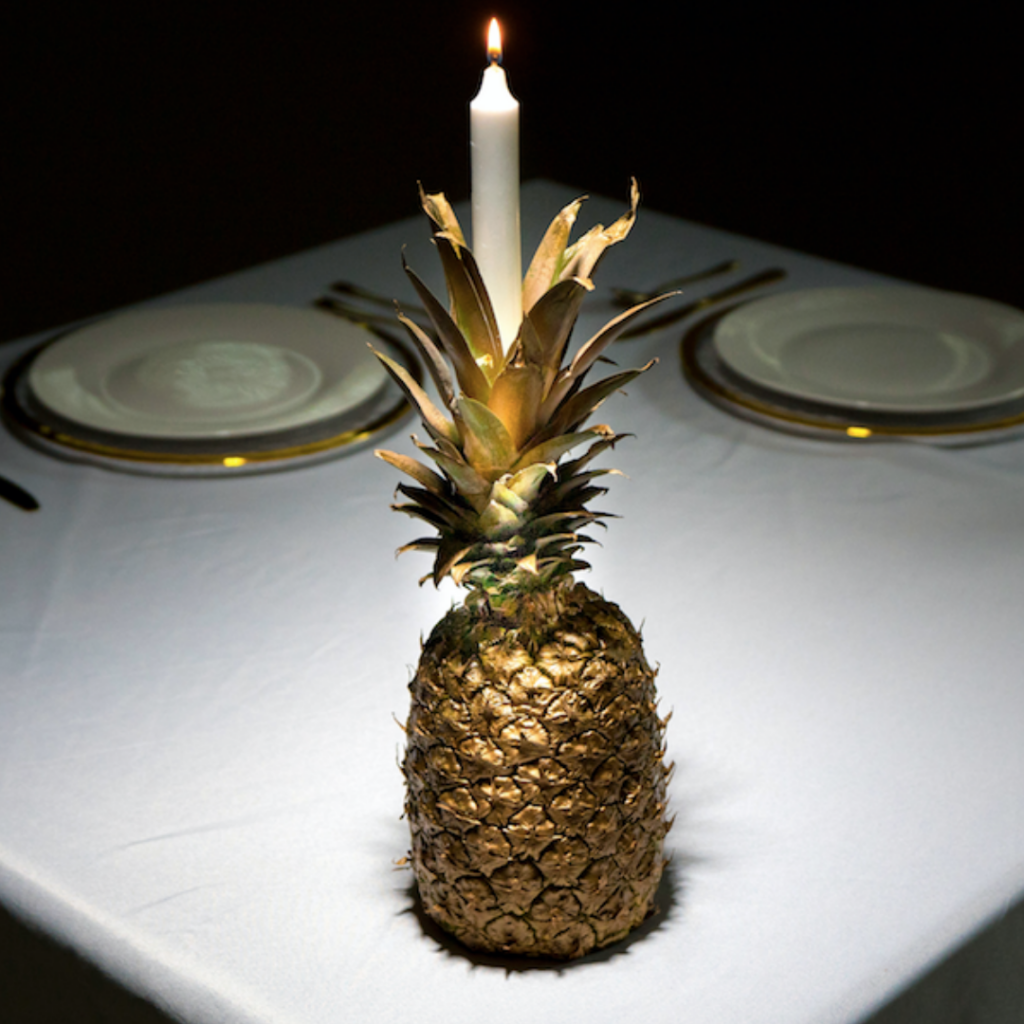 While we all know the traditional Thanksgiving story and its fruitful sharing, the pineapple has a different story but equally symbolic meaning.
The pineapple, initially a Brazilian fruit, was cultivated by the Tupi Indigenous people. The fruit was traveled through Spain and Central America, over time. The Spanish gave this sweet, bitter fruit a name: "pineapple," due to its pinecone-like appearance.
Later, Europeans recognized the pineapple as a symbol of friendship and hospitality. Families would hang pineapples outside as an act of welcomeness. Since the fruit was so perishable, it became a symbol of luxury throughout Europe. Hosts or hostesses who had freshly cut pineapple for guests were considered ones with impressive wealth and power.
Once the pineapple became accessible and easy to produce, it quickly became a worldwide favorite. The pineapple today maintains its status as a symbol of friendship and hospitality. The fruit brings people together to celebrate the life of friendship and family, just as the Thanksgiving harvest did years ago.
Thanksgiving Pineapple Recipes
Turkey. Check. Stuffing. Check. Cranberries. Check. Potatoes. Check. The grocery list looks good, but before you run out to the store we highly suggested adding some of our favorite dishes to your list this year.
Sweet Potatoes with Pineapple & Rosemary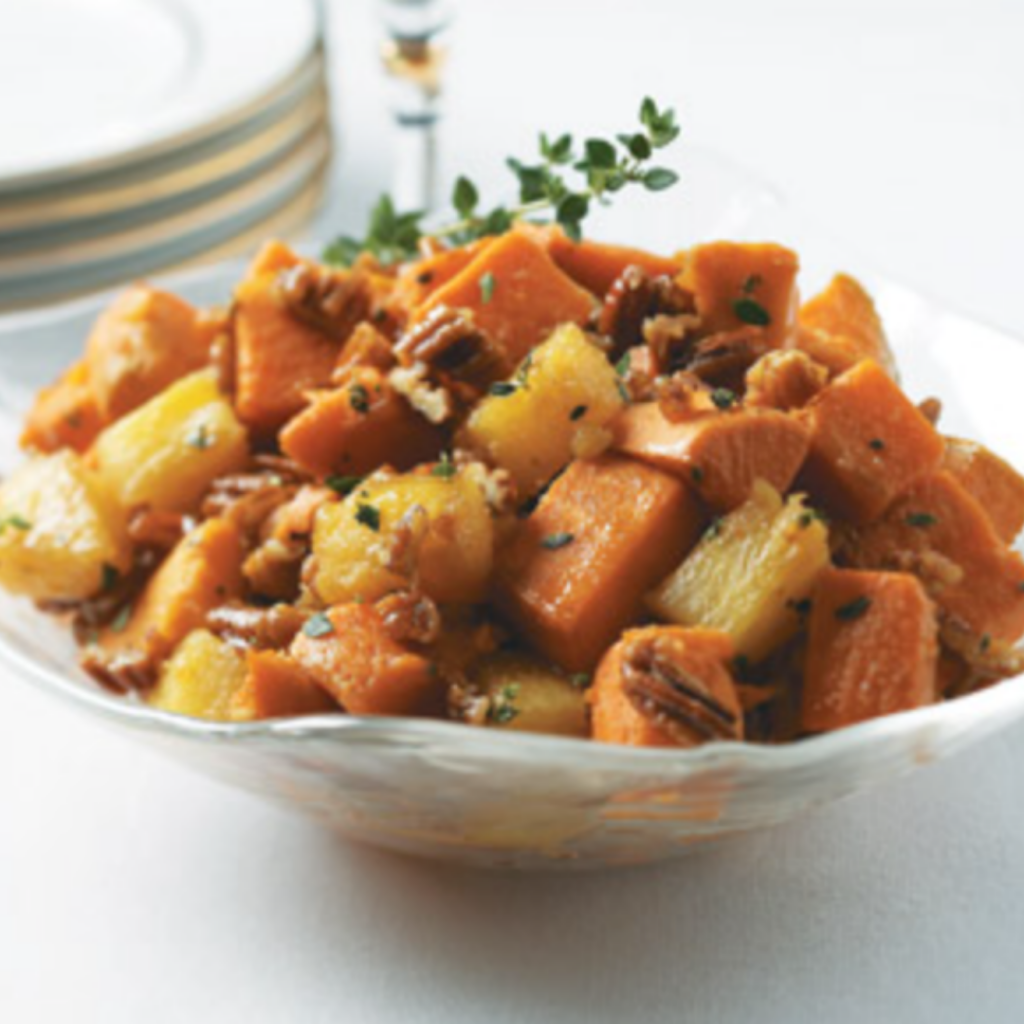 Get ready to enjoy every bite of tangy sweetness in this dish. The taste of this one is surprisingly complex but will please even the pickiest of eaters in your family.
Ingredients:
1/2 fresh CHF Pineapple (cut into tidbits sizes)
5 cooked sweet potatoes (peeled and diced)
¾ cup of candied pecans (chopped)
½ cup of dried cranberries
Salt to taste
½ tsp of cinnamon
½ tsp of rosemary
How to Cook:
Heat oven to 425 degrees and line a baking sheet with foil. In a medium mixing bowl, mix sweet potatoes and pineapple chunks with oil and salt. Transfer the sweet potatoes and pineapple to the baking sheet and roast for 15 minutes. Add pecans and into the oven for another 10 minutes. Transfer into a serving bowl.
For some sweetness, whisk together two tablespoons of agave syrup, one tablespoon of orange marmalade, 1 tablespoon of balsamic vinegar, and ½ teaspoon of Dijon mustard.
Pour over the sweet potatoes, sprinkle some cranberries and cinnamon, garnish with rosemary, and ENJOY!
Sweet & Spicy Cranberry Sauce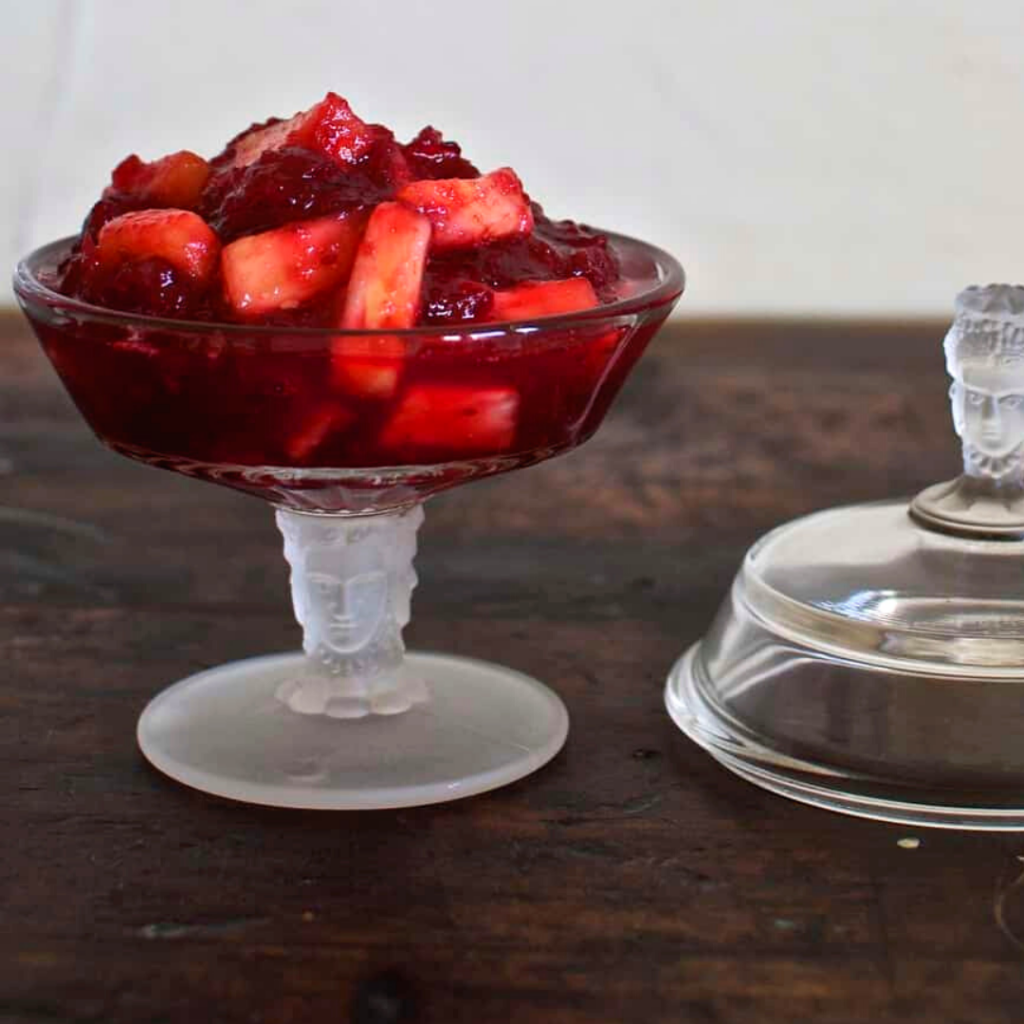 Cranberry sauce is a necessity at a Thanksgiving dinner—and no, we're not using the stuff from a can this year! Convert even the biggest cranberry skeptics with this tropical variation.
Ingredients:
12 ounces of cranberries, rinsed
1 cup water
¾ cup of sugar
Juice and zest of 1 orange
½ cup Fig jam
1 chipotle pepper in adobo sauce
1 ½ cup of diced CHF Pineapple (medium size)
How to Cook:
Combine cranberries, water, sugar, orange juice and zest, fig jam, chipotle pepper in a medium saucepan. Bring to a boil over medium heat and stir until sugar is dissolved. Reduce the heat to a simmer and cook until most cranberries have softened, and the mixture has thickened – this step usually takes about 15 minutes. Stir in chopped pineapple and serve!
Thanksgiving Pumpkin Pineapple Cake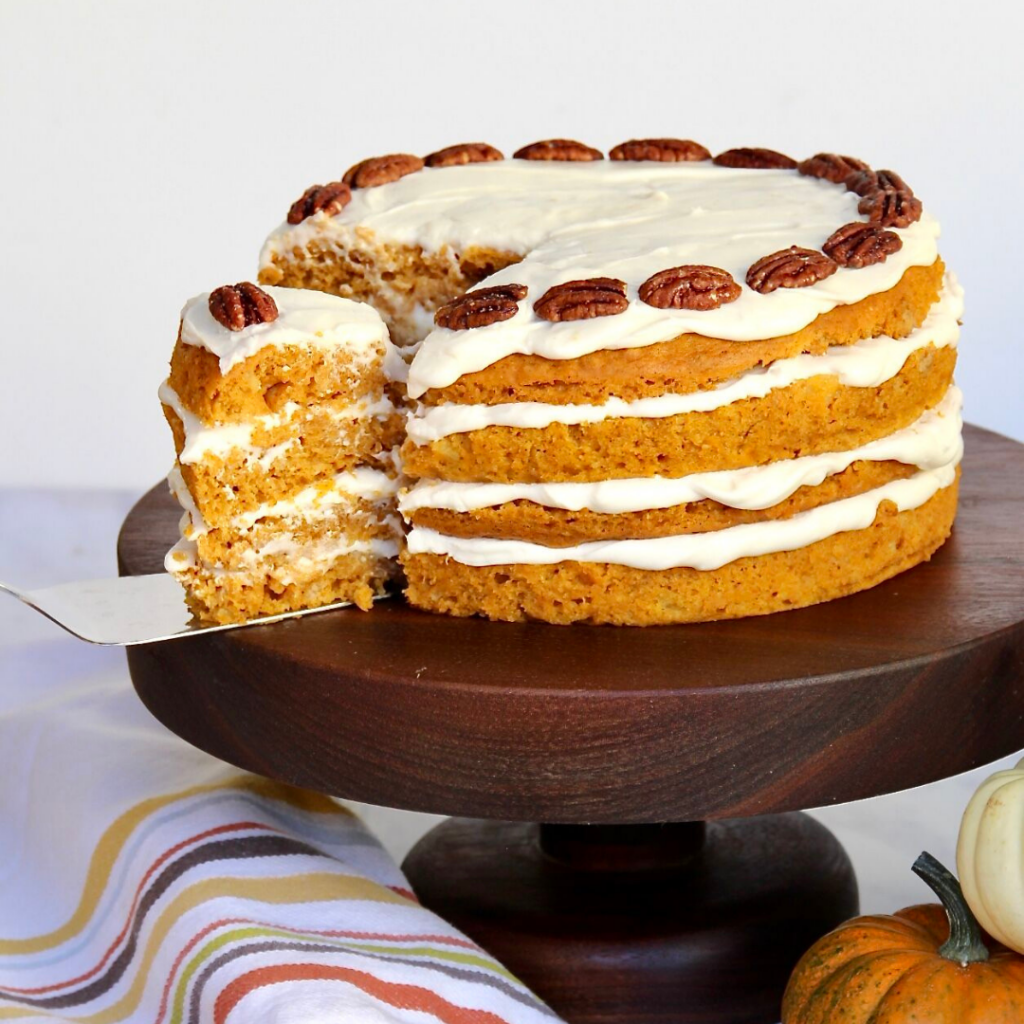 Don't you dare think that we've forgotten dessert! We can't get enough of this pumpkin pineapple cake! This unexpected flavor combination is moist and full of flavor—no need for pumpkin pie this year.
Ingredients:
2 ½ cups all-purpose flour
1 cup of brown sugar
½ cup granulated sugar
2 teaspoons pumpkin pie spice
2 teaspoons baking powder
1 teaspoon baking soda
3 eggs, lightly beaten
1 teaspoon vanilla
1 (15 ounces) pure pumpkin puree
1 medium-size CHF Pineapple (crushed)
Frosting Ingredients:
8 ounces cream cheese, softened
8 tablespoons unsalted butter, softened
1 teaspoon vanilla
4 cups powdered sugar
Toppings Ingredients:
1 cup toasted walnuts and pumpkin seeds (for garnishing)
1 cup of any fruit (berries, figs, etc.)
How to Bake:
Preheat oven to 350 degrees. Line the bottom of two 8-inch round cake pans with parchment paper and spray with non-stick cooking spray. In a large mixing bowl, whisk together the flour, brown sugar, granulated sugar, pumpkin spice, baking powder, baking soda, and salt. Next, in a small bowl, lightly beat the eggs together. Once eggs are beaten, in the center of your dry ingredients mix, add the eggs, vanilla, pumpkin, and crushed pineapple. Stir well!
Divide batter evenly between the prepared cake pans. Bake for about 30 minutes. Let the cake cool in pans for at least 15 minutes before transferring the cake to the wire racks to cool completely.
To make the frosting, beat the cream cheese, butter vanilla together with an electric mixer. Add in the powdered sugar, 1 cup at a time.
Once the cakes are cooled, use a knife to split the cake in half, horizontally. Place one cake layer on a pretty plate. Spread some of the frostings over the first layer of cake. Repeat. Lastly, top the cake with toasted walnuts and sprinkle the pumpkin seeds. And don't forget the fruit!
---
Looking for the freshest pineapples this holiday season? Sign up for our newsletter to get Chestnut Hill Farms news and updates delivered straight to your inbox.