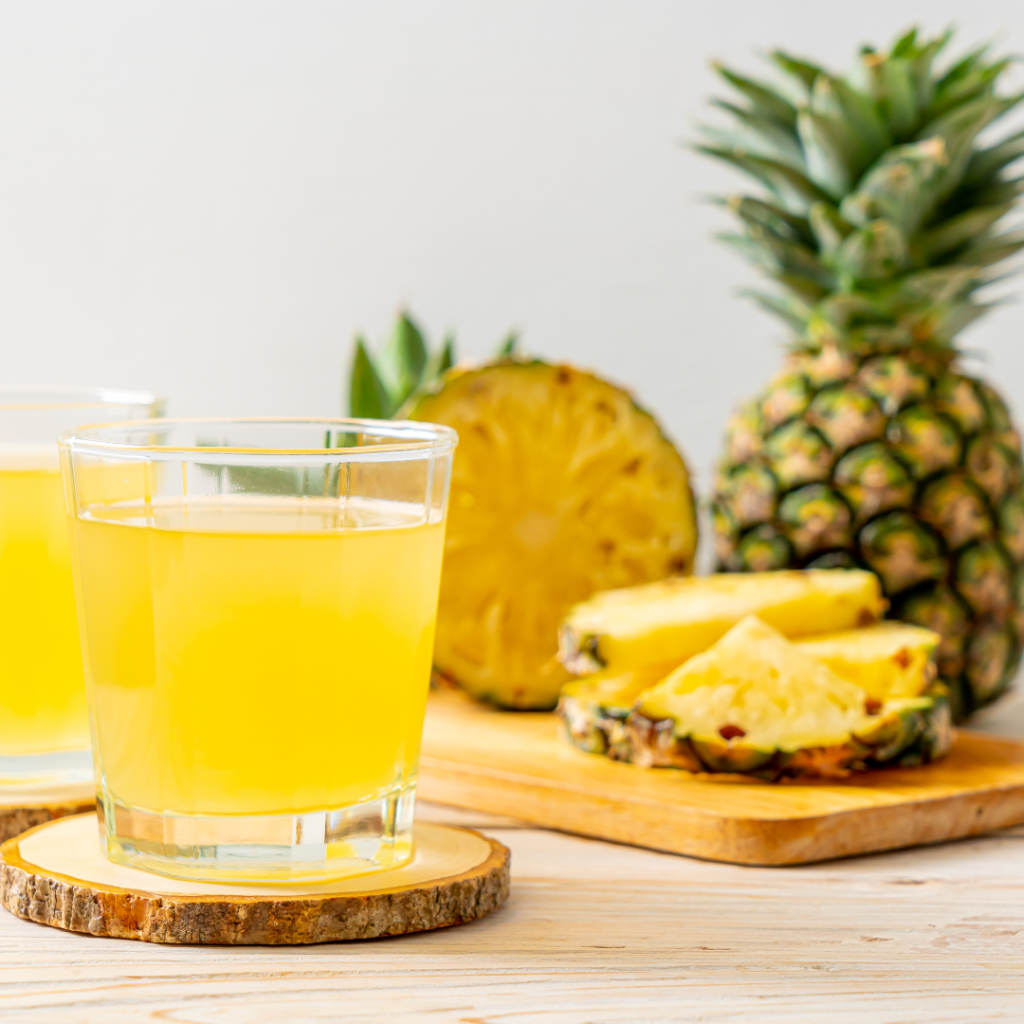 Reap Health Benefits with Fresh Pineapple and Fresh Pineapple Juice
When a recipe calls for pineapple, don't start looking in the canned food aisle! There is a significant difference in the nutritional value of canned versus fresh pineapple. You might prefer the sweet, syrupy juice and convenience of canned pineapple. Or, fresh pineapple might seem intimidating to cut into.
Read on and find out if that extra effort is really worth it.
Nutrition of Fresh and Canned Pineapple
Let's start with the bold print fact. Canned pineapple in juice has roughly 60 percent as much vitamin C as fresh, raw pineapple. Canning pineapple also destroys a key anti-inflammatory enzyme called bromelain, one of the best benefits of consuming sweet fruit. Bromelain can relieve sinus problems, reduce inflammation and improve digestion. This little enzyme is a powerhouse for fighting off colds and flus.
Additionally, temperatures contribute to the difference between the two styles of pineapple. The added heat used during the canning process reduces the amount of vitamin C that is present and plentiful in fresh pineapple. Compare the 28% daily value of canned pineapple with the 60% daily value of fresh and you'll see a clear winner. In addition to containing a high amount of vitamin C and manganese, fresh pineapple delivers vitamin B and thiamine. Vitamin B is shown to assist with energy levels, metabolizing food into usable energy.
Pineapple, in general, has a surplus of health benefits, including lowering the risk of heart attack, support of bone strength, boosting the immune system, and reducing macular degeneration (a disease that affects eye health as we age). It would be a shame to not get as many of those health benefits as possible by not enjoying fresh pineapple, but if you only have canned pineapple on hand, don't turn it down!
Fresh Pineapple Juice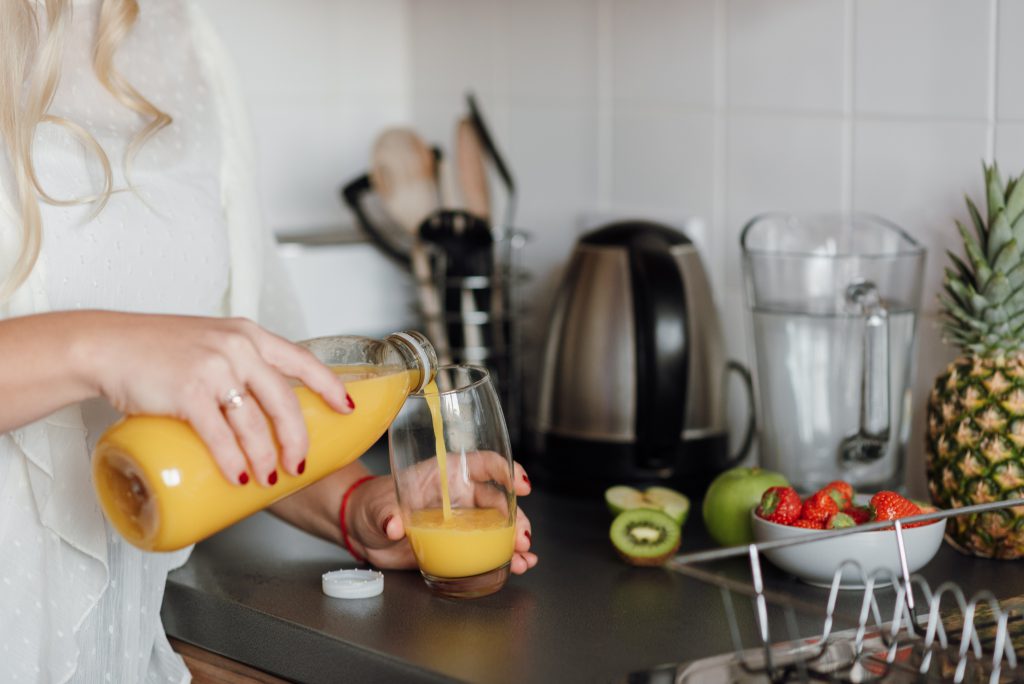 When a recipe calls for pineapple, head to your local supermarket and chooses a fresh one. Keep in mind that ripe and ready-to-eat pineapples from Costa Rica and Central America may be green. This is natural and normal to find throughout the year!
To make fresh pineapple juice for recipes, check out a great easy way to prep your own rather than reaching for less healthy canned alternatives.
Pick out a fresh Chestnut Hill Farms Perfect Pineapple and cut it into small chunks.
Add fresh pineapple pieces into a blender with water and sugar, to taste. Blend until smooth.
Strain the juice to remove the pulp using a juice strainer. (A regular strainer works fine as long as the mesh is small.) Add more water, if necessary. You want the juice to be smooth, but not thin or runny.
Serve over ice with fresh mint leaves and a pineapple wedge. Enjoy the benefits!
Original recipe adapted from Whisk Affair.
Recipes Involving Fresh Pineapple
Now that you have been informed of the benefits of eating fresh pineapples over canned, give it a try yourself. There are endless recipes that involve fresh pineapple and fresh pineapple juice—or just substitute canned with fresh. You could always slice up fresh pineapple or try out a creative recipe like the perfect pineapple mango bowl. If you're looking for inspiration for fresh pineapple juice, try some iced pineapple green tea or even a delicious pineapple margarita. Once you make the switch to fresh pineapple with Chestnut Hill Farms, you won't go back to canned anytime soon!