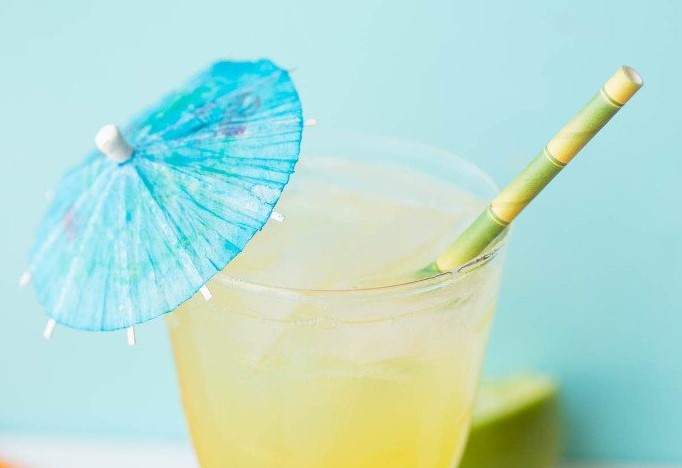 Sayonara, summer! We are waving goodbye to the warmest season to make way for crisper autumn days. Before we welcome fall, it's only fitting to throw summer a going-away bash. Use the long weekend to gather friends and family for an end-of-summer labor day party. At Chestnut Hill Farms, we have the perfect summer-inspired menu lined up to satisfy your guests. 
Labor Day Party Pineapple Bun Burgers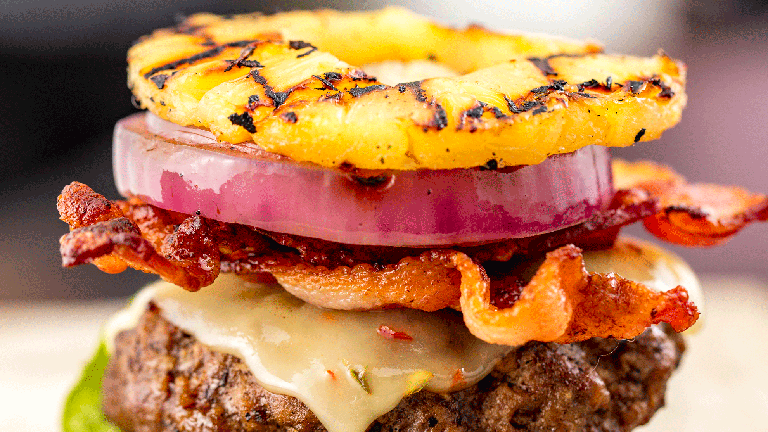 Juicy. Delicious. Messy, but worth it. This recipe gives the classic burger a tropical and gluten-free makeover. 
Recipe and photo sourced from Delish. 
Ingredients
1 lb ground beef

1 tbsp Worcestershire sauce

kosher salt

Freshly ground black pepper

Chestnut Hill Farms pineapple,

cored

and cut into 8 rings

1 large red onion, sliced into rings

4 slices pepper jack cheese

4 pieces romaine lettuce

8 slices cooked bacon
Instructions
Preheat grill to medium-high. 

Combine ground beef and Worcestershire in a large bowl and season with salt and pepper. Form into 4 patties.

Grill patties, pineapple and red onion for 3 minutes per side, until charred. Top burger patties with pepper jack and cover grill for one minute to let the cheese melt.

Lay out one pineapple ring for the bottom of the burger. Top with lettuce, burger patties, bacon and grilled onions. Finally, top with a second pineapple ring. 

Dig in and enjoy! 
Cheers to Summer with Pineapple Sparklers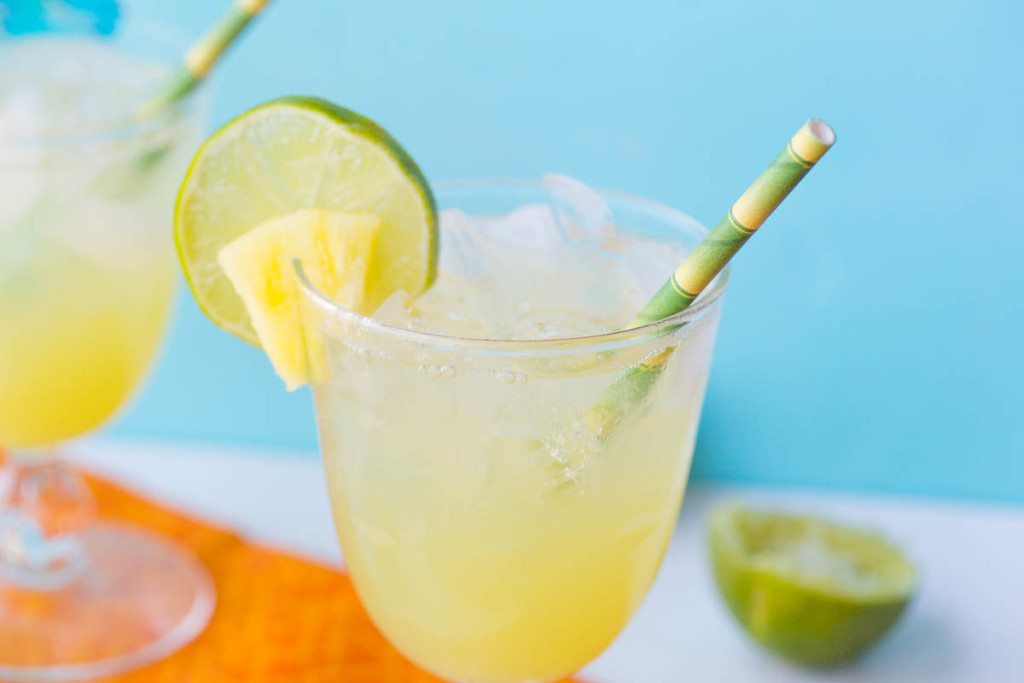 Wash down the tropical entree with this unique twist on lemonade. This drink is crisp, sweet, bubbly and refreshing. Keep it non-alcoholic or add a splash of vodka to amp up the labor day party! 
Recipe sourced from Delish. Photo sourced from Slim Pickins Kitchen.
Ingredients
1 cup fresh juice from a Chestnut Hill Farms pineapple (learn how to juice a pineapple here!)

1 cup lemonade

1 cup ginger ale

ice cubes

Chestnut Hill Farm pineapple wedges, for garnish

2 oz vodka per cup, optional
Instructions
Gather 4 mason jars or large glasses. In each glass, pour ⅓ cup fresh Chestnut Hill Farms pineapple juice, ⅓ cup lemonade and ⅓ cup ginger ale.

Add ice cubes or crushed ice, as desired. To make alcoholic, add in 2 oz. of vodka per glass.

Garnish with fresh Chestnut Hill Farms pineapple wedges. Enjoy! 
Pina Colada Pie in a Jar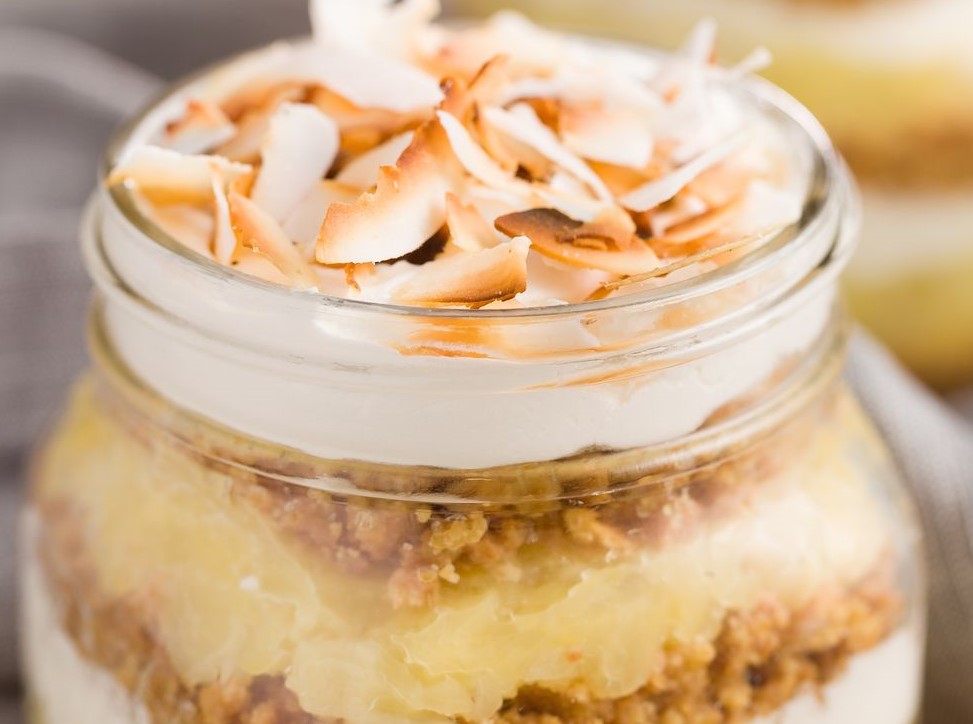 Nothing says summer quite like a pina colada, and nothing encapsulates autumn like a homemade pie. End your labor day party on a sweet note that perfectly nods to the seasonal crossroads. Tasty pineapple, buttery graham crackers and rich whipped cream cheese fit perfectly in a party-ready dessert jar. 
Recipe and photo sourced from Delish. 
Ingredients
3 cups graham crackers crumbs

12 tbsp. butter, melted

4 cups of crushed Chestnut Hill Farms pineapple (learn how to crush a fresh pineapple here!) 

2 cups heavy cream

8 oz cream cheese, softened

1 tbsp sugar

1/2 cup unsweetened coconut flakes, toasted
Instructions
To make the crust, combine graham cracker crumbs with melted butter in a large bowl and stir until combined. The mixture should come together like wet sand. 

To make the pineapple filling, heat the crushed pineapple in a saucepan over medium-low heat for 15 minutes until the fruit thickens into a jam-consistency.

Meanwhile, make the cream layer. In a stand mixer fitted with a paddle attachment, beat heavy cream until stiff peaks form. Gently fold in cream cheese and sugar. Transfer cream filling into a piping bag.

In each jar, layer the graham cracker crust, pineapple and cream, alternating until you reach the top of the jar.

Garnish with toasted coconut and serve to party guests. Enjoy! 
Sign up for the Chestnut Hill Farms newsletter for more fresh pineapple recipe ideas!